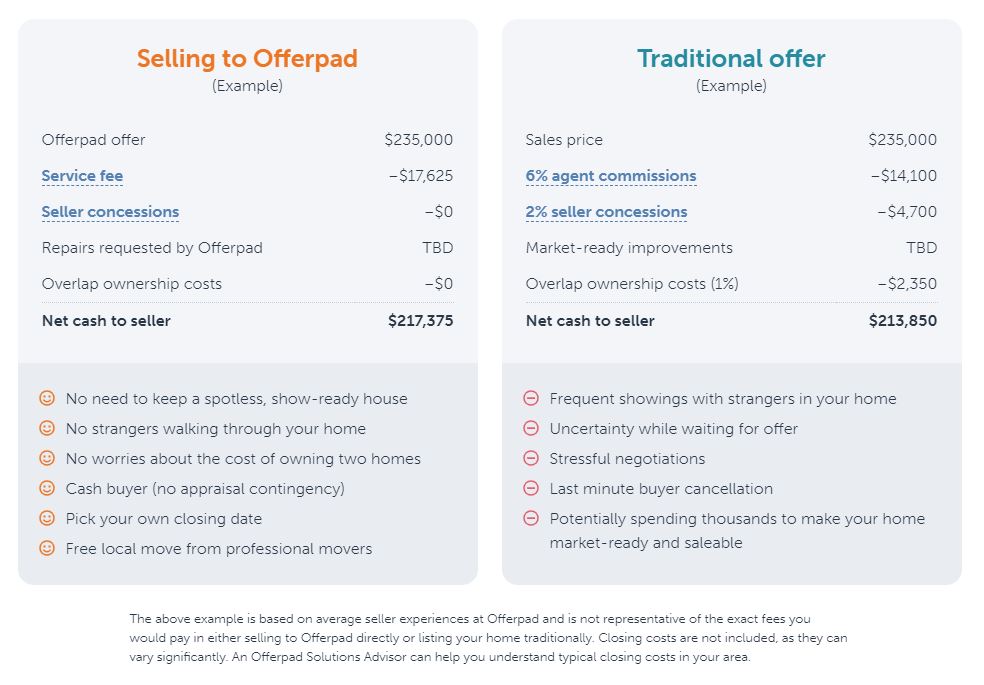 Spence has gotten involved with Offerpad, joining the other disrupters who lead with lies and insults about traditional realtors.
He said, "The real competition for Offerpad isn't Zillow or Opendoor, it's the fact that 99.5% of the time people sell their home the old analog way."
But at the same time, these consumers are also relying more and more on services like Uber, Instacart and Amazon.  "They've become conditioned to wanting an ease of use," Rascoff said. "They've been conditioned to pressing a button on their phone and having some magic happen."
His magic costs 7.5%.
They don't mention their percentage, but even analog people have a calculator handy.  To offset, they pack their Traditional Offer with concessions and costs that add up to 9%, which makes theirs look like a deal.
But the worst part for any seller who makes their home-selling decision based on the cost is that they assume that everyone will sell the home for the same price. Offerpad will try to convince you that their 'team of real estate experts' will pay the full retail value for your home, and then hit you with the testimonials:

Will consumers go for it?
Will people ignore the math, not speak to a traditional realtor, and not know the real value of their home – and instead just press the button to have some magic happen?
P.S. They aren't the only ones using that photo, though not sure who went first: