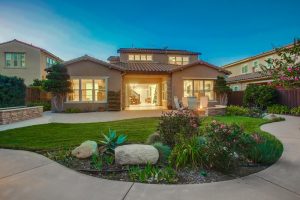 We are grateful for the opportunity to assist our blog readers! From a recent seller:
When we moved to San Diego in 2005 we rented a big house on Mt. Soledad (La Jolla) with 180 degree ocean views for the same payment as a mortgage on a dump in Chula Vista. Clearly something was wrong. Yet, the media was full of the usual happy-talk nonsense, so I was glad to find Jim's blog.
I've followed his honest assessments and data since.
We decided to sell and move to AZ at Thanksgiving. Dec. 1st we met with Jim to sell our home. We closed today (29 days later). Jim orchestrated a feeding frenzy — we had 25 showings in 2-1/2 days, multiple offers, and sold for well over asking price. I'd say he earned his commission!
We have owned and sold homes in 5 different States always using experienced, productive, full-time realtors. Jim outshines them all. You don't decide to sell and close 29 days later over Christmas (with COVID lockdown) without some miracles. Donna was amazing at performing lots of those miracles and ensuring that everything was done right and on time. They are a terrific team with a very responsive and professional network.
~~~~~~~~~~~~~~~~~~~~~~~~~~~~~~