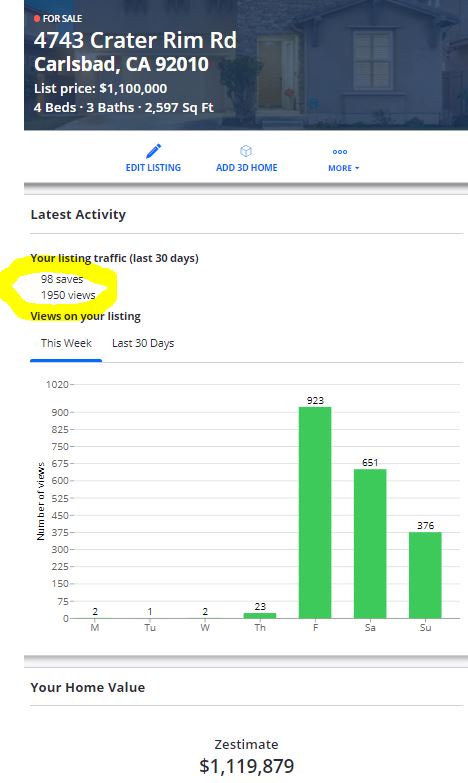 The worst thing for home sellers is to be unprepared for the immediate reaction from buyers.
Those who haven't sold a home in years will sign a listing agreement and settle in for what they expect will be a few months of marketing and showings until that nice young couple with 2.2 kids comes along to relieve them of the family homestead. Virtually every seller says, "I'm in no hurry!"
But the motivated buyers – those who pay the most – are scanning their search portals every minute, and when they see a possible contender, they react!
We have 29 showings this weekend of our new listing, and have received five offers – all over list price.
Be Ready, and Get Good Help!