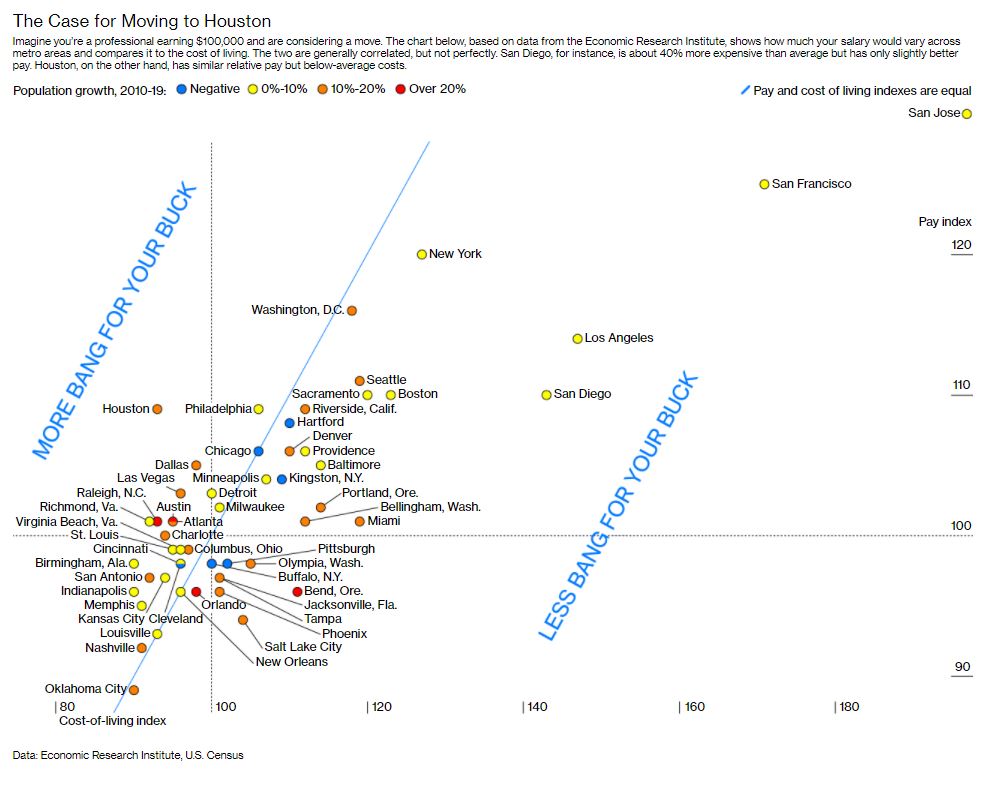 Would you move this year if you could figure out where to go?
The chart above helps identify the best values by cross-referencing income and costs.  To no one's surprise, living in San Diego comes with a hefty premium!
If getting more bang for your buck is important, then they suggest moving to Houston….with Dallas, Las Vegas, Austin and Charlotte also in that quadrant. Phoenix is a great place to retire, and if you don't mind spending a little more money then Oregon, Washington, Denver, and Miami might be worth considering.
Do you have suggestions for places to move? 🙂
Here's a brief look at small towns around Arizona:

https://www.realtor.com/realestateandhomes-search/Tubac_AZ
https://www.realtor.com/realestateandhomes-search/Cave-Creek_AZ
https://www.realtor.com/realestateandhomes-search/Pinetop_AZ