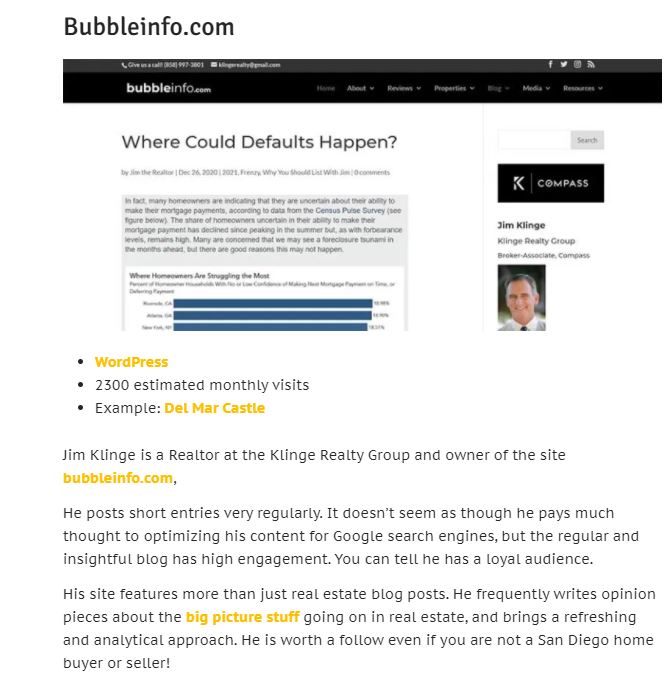 Bubbleinfo.com made the list of best real estate blogs in the country, as determined by Hooquest.com:
https://hooquest.com/real-estate-blogs/
Thanks Brian for including us!
He is right – I don't give much thought to SEO, which is probably why we had the lowest number of estimated monthly visits (by far) of the nine blogs included. He mentioned that the view-counter tends to be low, especially for hyperlocal sites.
Here's our number of viewers this month from Google Analytics: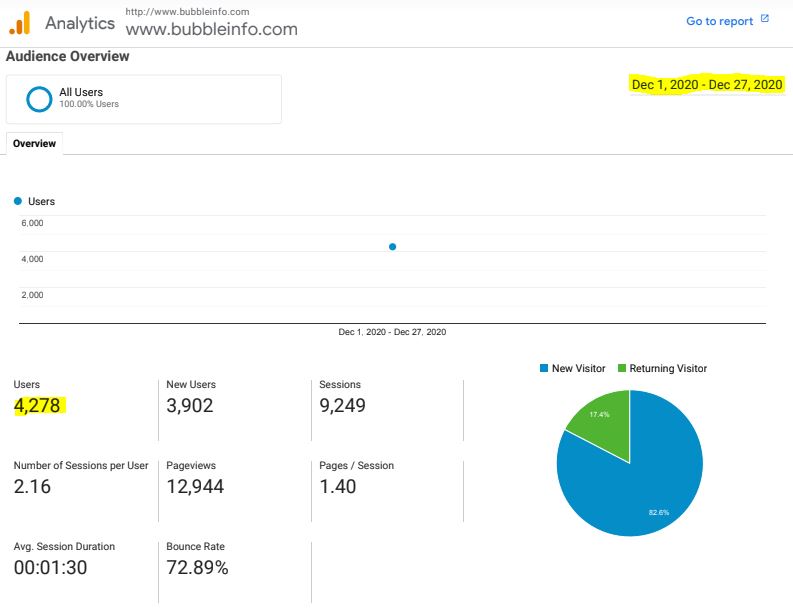 I'm glad you're here – thanks for participating!
~~~~~~~~~~~~~~~~~~~~~~~~~~~~~~~~~~~~~