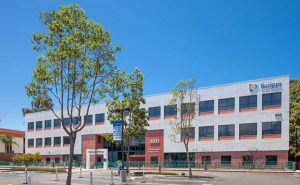 Posted on Facebook by Miranda Klassen – I imagine all hospitals could use a hand:
Asking for help to support my husband Bryce and the ICU staff at Scripps Memorial Hospital Encinitas.
They have been exceedingly over capacity for weeks with no sign of slowing. They are exhausted and many are working double time. They are dealing with not only very intense patient care and loss, they are fielding calls from people out of state seeking a bed, calls from private citizens questioning whether they are at capacity, and now managing the logistics of vaccinating their staff knowing to expect an immunologic response.
Bryce is often asked, what is "really" going on?
At the peak in Spring/Summer the highest Covid positive patient load was in the 20's. They have been consistently above 50 AND an entirely full ICU of non Covid positive patients. On average there are 20 staff members per shift.
Here is how you can help:
Prayers
Letters of encouragement and gratitude. (Their favorite)
Pictures /Posters from kids (another favorite)
Holiday cards from previous patients
Donations of items to give them a much needed boost.
Keurig pods
Breakfast bars
Oatmeal packets
Individual cereals
Bars (granola, energy, nuts, etc)
Packaged snacks, crackers, chips, nuts, jerky, etc.
Candy bars
Baked goods
Healthy bottled juices/smoothies
Bottled/Canned coffee and tea
Bubble waters like La Croix, Bubbly, etc.
Protein drinks
Gift cards or Discount cards
Catered meals preferably individually packaged.
Larger items such as baskets, individual gifts, and gift cards will be used for raffles or recognition.
I will pick up or you can mail directly to the hospital. (she also said dropoff is ok too)
Scripps Memorial Hospital Encinitas
Intensive Care Unit
Attn: Bryce Klassen, Supervisor
320 Santa Fe Drive
Encinitas, CA 92024