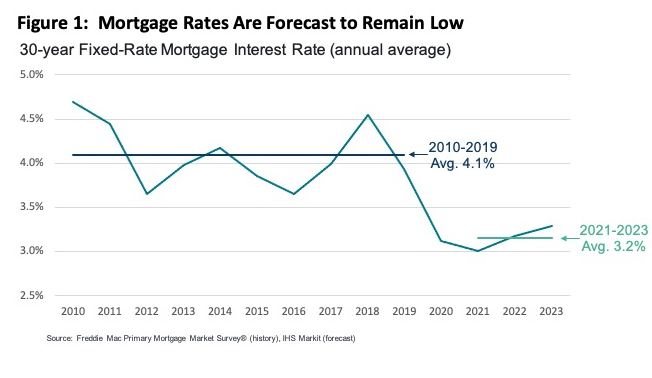 2020 was a truly unprecedented year. With it behind us, let's look ahead at three housing market trends that are likely during the next three years.
First, exceptionally low mortgage rates are likely to be around for an extended period. We expect 30-year fixed-rate loans to remain below 3% during early 2021 and average about 3.2% during the next three years. This would be nearly a percentage point lower than the average over the 2010-2019 decade. These low rates will provide an excellent opportunity for families with good credit to buy or refinance homes.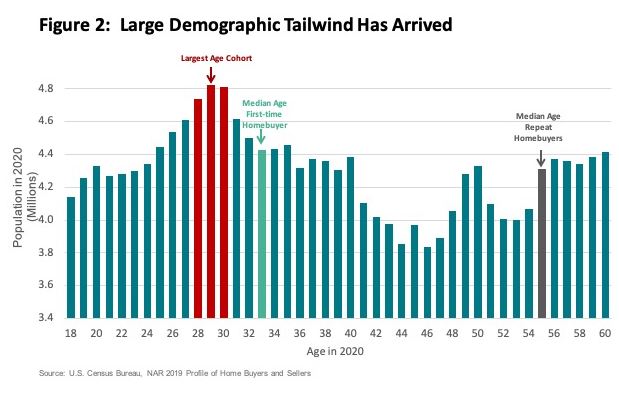 Second, Millennials will add substantial demand for housing over the next few years. Looking at America's population by age, the largest numbers of Millennials are those aged 28 to 30. With 33 as the median age of recent first-time buyers, demographic forces will add an important tailwind to home-buying demand.
In fact, we expect home sales relative to the housing stock, a measure of home "turnover", in 2021 to 2023 to be above the average annual turnover rate of the prior two decades.
Read full article here:
https://www.corelogic.com/blog/2020/12/three-year-housing-and-mortgage-outlook.aspx
~~~~~~~~~~~~~~~~~~~~~~~~~~~~~