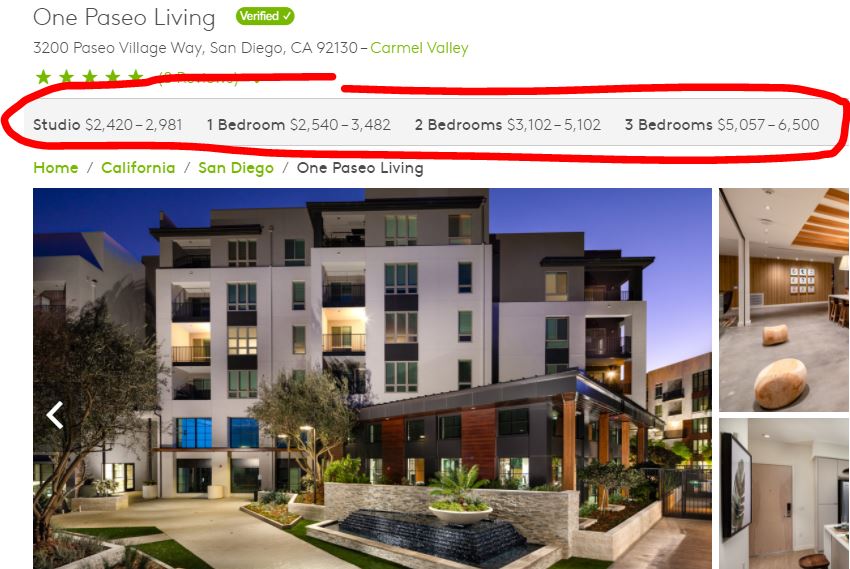 Compass has opened the regional headquarters at the multi-use One Paseo in Carmel Valley.
"The move for Compass to One Paseo was an easy decision," said Shana Pereira, San Diego general manager of Compass.
"What One Paseo represents in holding onto the community feel of Carmel Valley, but bringing a futuristic and modern vibe, is synonymous to what Compass stands for — being a full-service real estate brokerage and fostering our real estate agents' businesses, while embracing the modern advancement of technology with the goal of making their lives easier," Pereira said. "We hope that the move of basing our regional HQ (headquarters) at One Paseo shows our commitment to San Diego and the people that live here."
She said Compass expects to have more than 100 agents in the One Paseo offices.
Here's my brief tour of One Paseo:
We had the all-Compass virtual meeting yesterday where is was noted that the brokerage has made record income for five months in a row, and was profitable in 3Q20. Another 300 support people have been hired in the last three months, with another 200-300 expected to be hired by the end of the year.  No mention of the IPO yet, but it has to be in the works.