When we were involved with doing the concerts at Cal State Fullerton, our sound & lights crew were also the guys who worked the Van Halen tours.  The band was rehearsing at a sound stage in Los Angeles getting ready for the US Festival, and I got to go along.  Afterwards, I had trouble hearing for a week!
Here are highlights of that show, for which they were paid $1.5 million…..and got them into the Guinness Book of World Records for biggest rock payday at the time:
https://en.wikipedia.org/wiki/Eddie_Van_Halen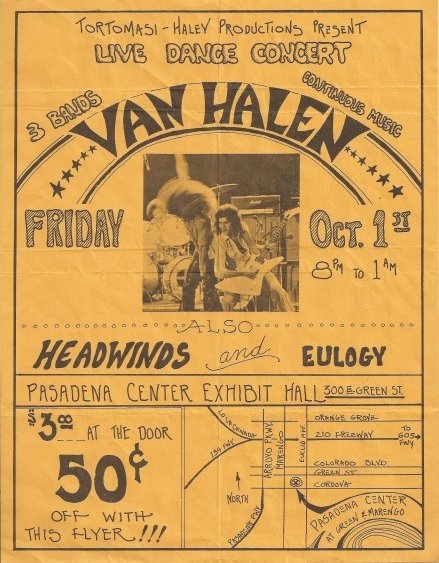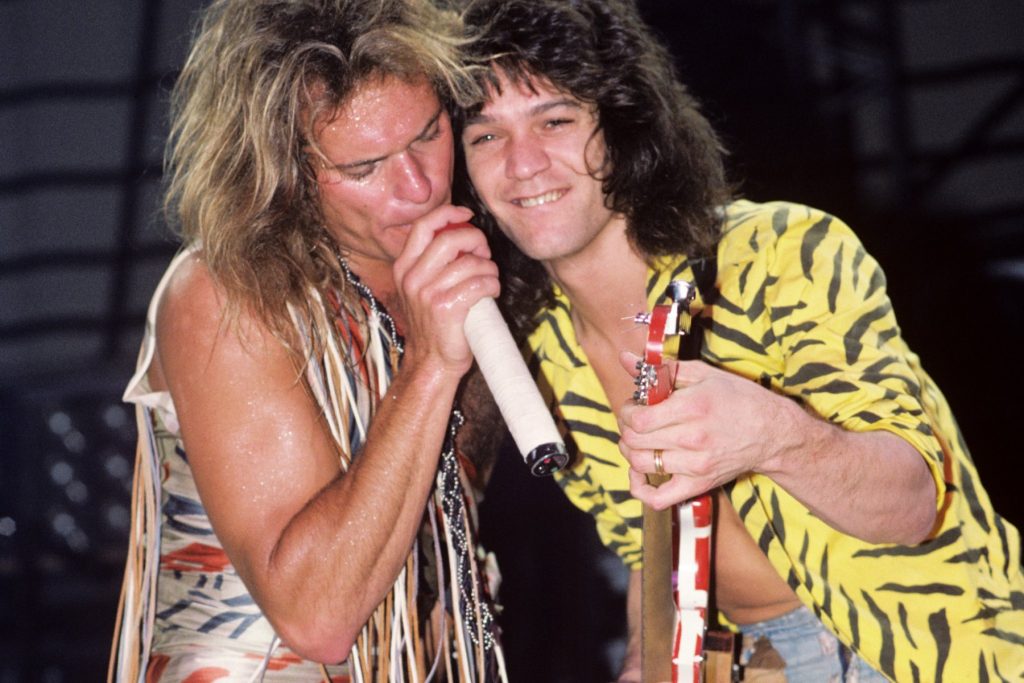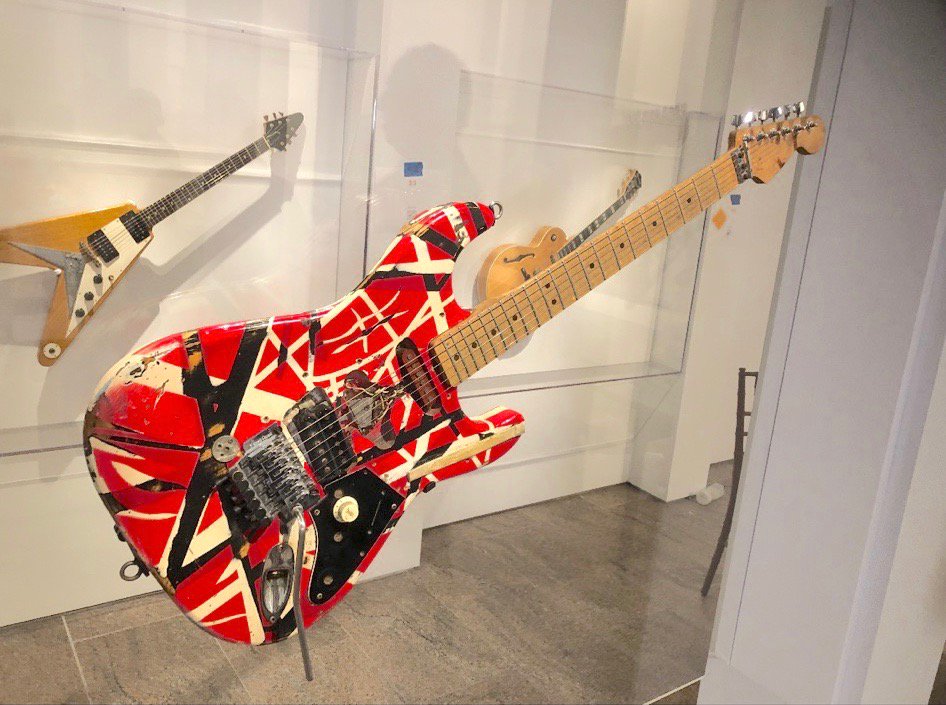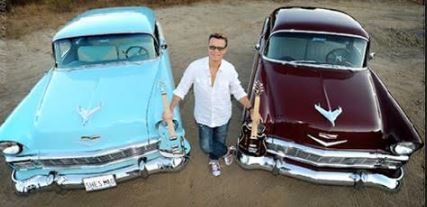 Eddie was a Chevy guy too. I'm not sure if he painted these cars like the guitars, or vice versa!
Here is the clip from when Valerie Bertinelli was hosting Saturday Night Live and Eddie was just tagging along. He was hanging out in the SNL-band room when they decided to whip up a tune to play together.  Here's how it turned out – and note that Valerie introduced them while wearing a 91X button!
https://www.nbc.com/saturday-night-live/video/musical-performance—eddie-van-halen/n9553