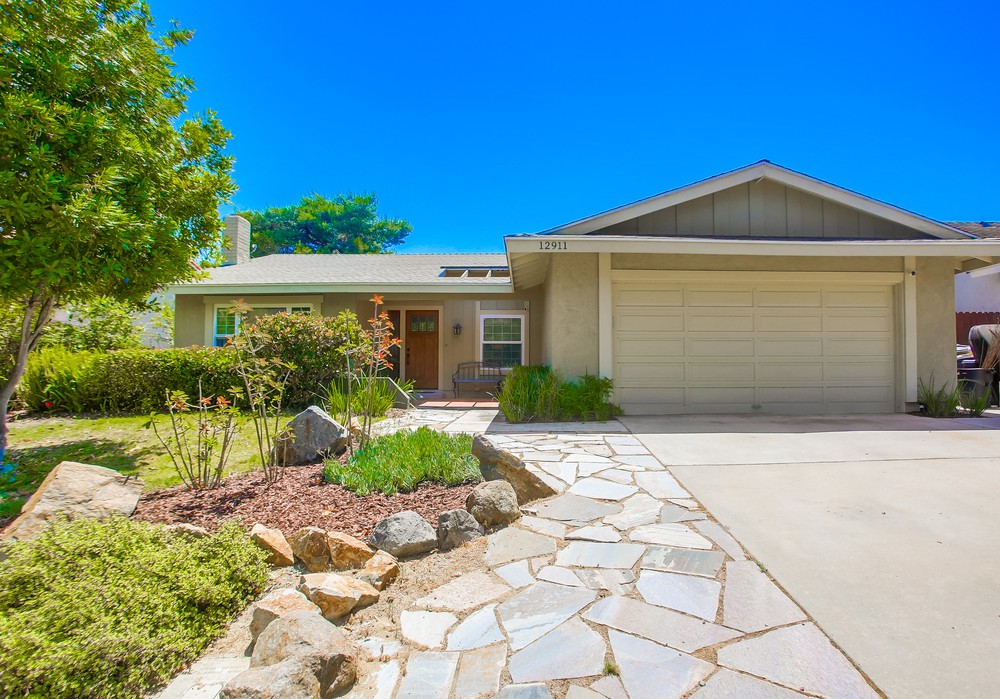 Yesterday we closed escrow on our sale of 12911 Biscayne Cove in Del Mar!
I suggested our initial list price of $1,495,000, based on these recent sales: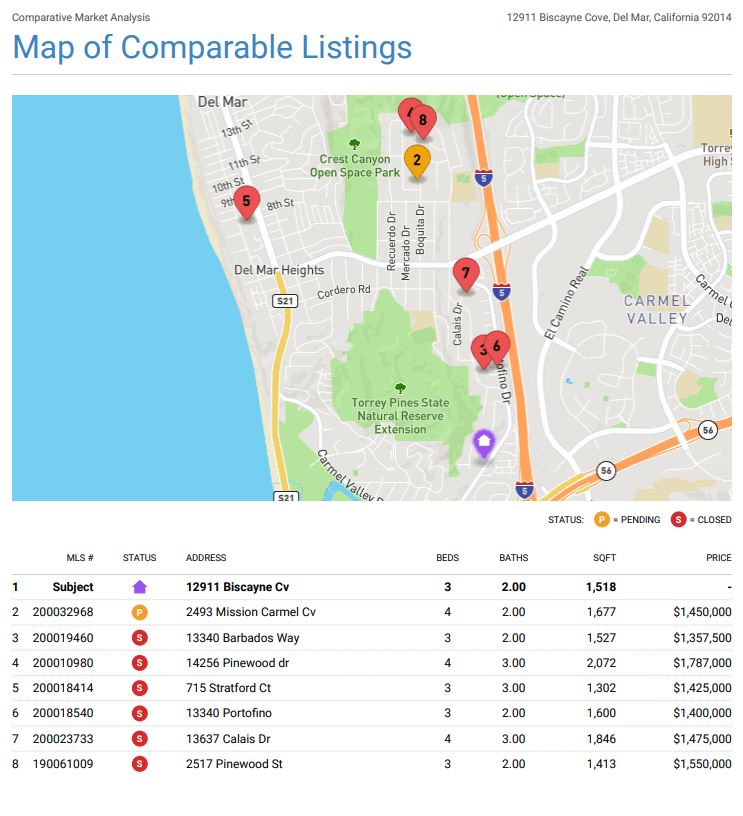 The Barbados sale was off-market so we don't know if that was high or low, so I didn't use as a price gauge.
Though a list price in the low-to-mid $1,400,000s might have been more appropriate, there weren't any other houses for sale nearby that were priced lower so I'm going to push it and see what happens over the first few days. We had a parade of buyers – 32 showings in the first 17 days on the market – yet no offers.
Originally I thought we'd see a steady flow of retirees flocking to this one-story home, but 31 of the 32 showings were to young families. Del Mar schools are the best, and while the 1,518sf was mentioned in the listing, I think the lack of other homes in this price range caused these buyers to check it out just to see if they could find a way to fit in a smaller home.
After 11 days on market, the 2,542sf Boquita house listed on the range $1,300,000 – $1,399,000, which crushed my chances of getting more. We lowered our price to $1,388,000 a few days later to stay in the game, and after a couple of weeks, we found a single guy to buy it for $1,344,000.
I found great joy in finding out that the seller had read bubbleinfo in the beginning, and it was one of the reasons why he left Michigan before the crash.  Now he and his lovely bride are off to Boise, Idaho to be near the grandkids!
https://www.zillow.com/homedetails/12911-Biscayne-Cv-Del-Mar-CA-92014/16765774_zpid/