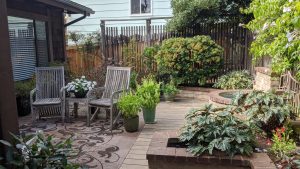 For those of us who were pushing hard to find the bottom of the retail range in Del Mar's 92014 zip code, this was the listing that toppled over everyone's dominoes.
This house is six doors down from the one I sold earlier this year for $2,157,000, so the value-range pricing of $1,300,000 – $1,399,000 seemed extremely aggressive at the time. Heck, when they listed, I had a 1,518sf active listing over the crest of the hill with freeway noise priced at $1,495,000!
I expected the house to be a disaster, but it looked like the typical old funky Del Mar Heights professor home that were sprinkled throughout the area.  When this was built in 1977, it was probably a fine example of a custom design of the era.
It did close for $1,475,000: