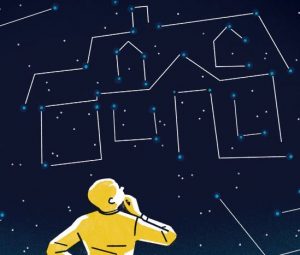 With the nation's economy climbing out of a COVID-19 hole, home sales continue at a record pace. Total existing-home sales rose 2.4% from July to a seasonally-adjusted annual rate of 6 million in August. Sales were up 10.5% from a year ago.
After plummeting in March, home-buying demand continues to take steps towards recovery. On average, newly listed properties remained on the market for 22 days in August, down from 31 days in August 2019. Sixty-nine percent of homes sold in August 2020 were on the market for less than a month.
"The demand for houses is easily eclipsing the available inventory in metro areas across the country," said Adam Contos, CEO of real estate brokerage RE/MAX Holdings. "Buyers are moving forward in record numbers, unfazed by inventory challenges and consistently higher prices. Homeowners in a position to sell are seizing the opportunity and benefiting from the one-two combination of enthusiastic, competitive buyers."
The number of homes for sale continues to lag. Housing inventory totaled 1.49 million units at the end of August, down 0.7% from July and 18.6% from one year ago. Unsold inventory sits at a three-month supply at the current sales pace, down from the four-month figure recorded in August 2019. Six-months of supply is considered healthy.
Scarce inventory has been problematic for the past few years, an issue that has worsened in the past month due to a steep surge in lumber prices and a dearth of lumber resulting from the massive wildfires devastating Western states.
Here are nine predictions from housing industry experts on what the rest of the year will spell for the nation's housing demand. (The text has been lightly edited.)
https://money.com/housing-demand-forecasts/
My 2021 forecast?
More exuberant but lower-motivated sellers will enter the marketplace committed to not giving it away!  Their list prices will be 5% to 10% higher than today, causing some areas to be whipped into a frenzy, but in other areas, the unsolds stack up too quickly and become a glut. Buyers will determine which is which!