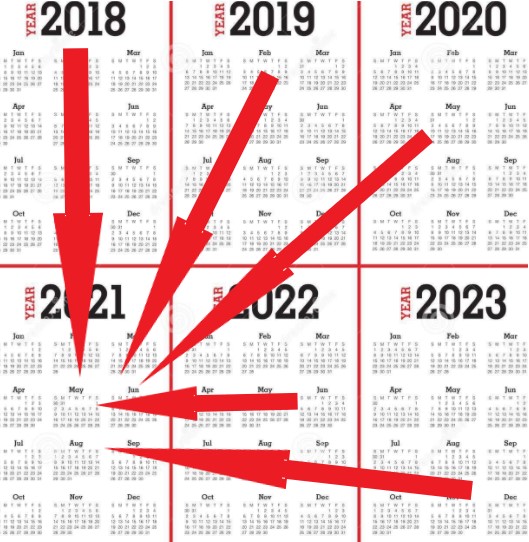 The 2021 selling season should be the craziest market in the history of the world.
My theory: The covid-19 pandemic has jumbled the usual timing of the elective movers, and we are experiencing a not-natural compression of reasons to move.
We will have our Big Three (death, divorce, and job transfer) causing their usual sales.  Making the difference will be the elective buyers and sellers who expedite their plans.
There are always a group of buyers and sellers who contemplate moving for 1-5 years before they get around to it.  But the current environment (covid+ultra-low rates+unemployment+prices+politics) has captured their attention, and it will pull forward buyers AND sellers from 2022-2023.
Plus we will have some buyers AND sellers who ordinarily wouldn't have even thought about moving until 2022-2023 who are realizing sooner that they should move in 2021.
Not all of them, but some of them.
It won't take many.
We have been very fortunate to have a steady consistent flow of listings and sales over the last few years. The number of listings between January and August varied by less than 1% between 2017 and 2019.
The pandemic changed that though, and look at results. Listings dropped off significantly YoY (-11%) yet sales are only down 4%. Oh happy day, we're surviving the covid – for now!
NSDCC January-August
| | | |
| --- | --- | --- |
| Year | Number of Detached-Home Listings | Number of Detached-Home Sales |
| 2015 | 3,811 | 2,160 |
| 2016 | 3,930 | 2,085 |
| 2017 | 3,560 | 2,135 |
| 2018 | 3,586 | 1,969 |
| 2019 | 3,604 | 1,928 |
| 2020 | 3,206 | 1,851 |
But we know that more than half of boomers delayed their plans of selling in 2020.
All we need is for the compression of moving motivations to cause 500-800 more listings in the 2021 selling season and it will be a whole new ball game – unlike anyone has seen recently!
Historically, buyers are known to freeze up quickly when they see more homes hitting the market. But all we need there is 300-400 more buyers to jump at the chance of securing their forever home at ultra-low rates, and ending their unsettling insanity of 2020.
With all the bidding wars, there are probably 300-400 unsatisfied buyers in the marketplace today.
Next year's selling season could be the Frenzy of All-Time!