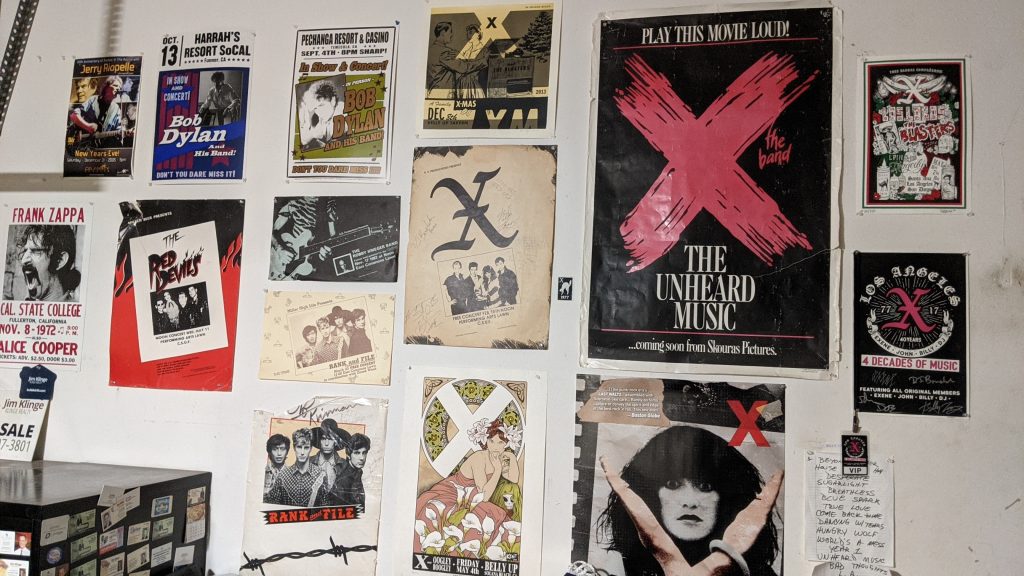 Donna and I went to Cal State Fullerton in the early-1980s, and I was involved with booking bands to play free shows during the day (X, Rank and File, Robbie Krieger, The Red Devils, etc.) and ticketed shows a couple of times per year. I was the director during the 1982-1983 school year when we pioneered having the beer companies sponsoring our program, and we thought we could book anybody.
Among many others, some of the big local LA bands were X, the Go-Gos, Missing Persons, and the Motels, who we really wanted.  But their manager had bigger ideas, so we had the Plimsouls instead. The recent Go-Gos documentary showed how lucky breaks made a difference, and management matters!  It makes you wonder who else could have been more successful.
The Motels is a band who could have been huge, but the lead guitarist Tim McGovern was Martha's boyfriend and they broke up right before they released their most successful album, All Four One, which could have propelled them to major status:
We did have Tim McGovern's band Burning Sensations play in the CSUF Pub!