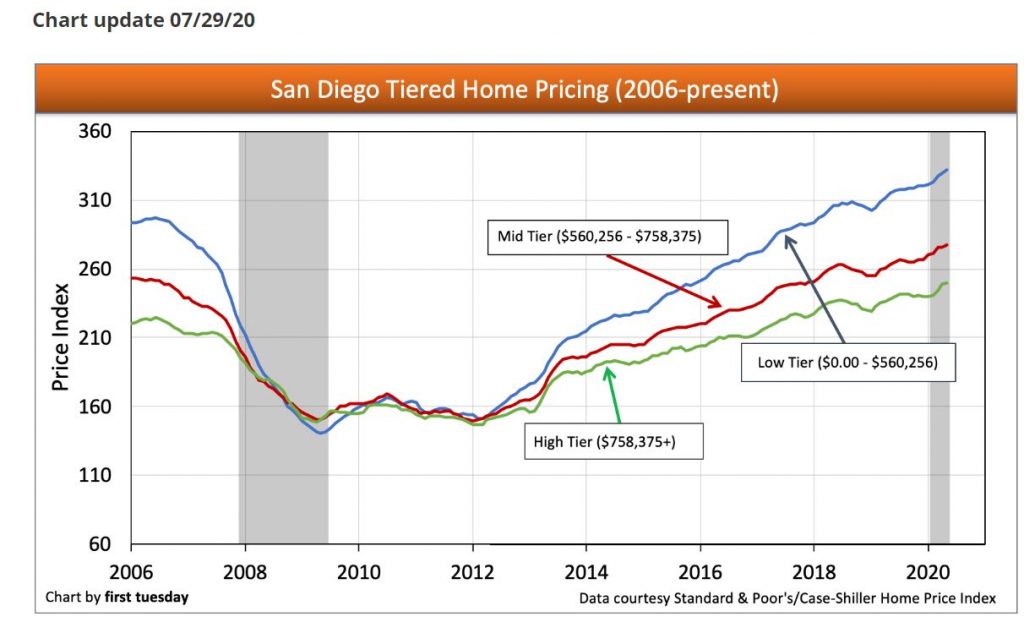 We have a real frenzy when many of the signals are happening at the same time:
Record-low mortgage rates.  Rates are so low, it feels like free money now!
Record-high sales.  We'll never see this many July sales again.
Homes sell quickly. Last month's average days-on-market was 38 days, and the median was 14 days!
The SP:LP is close to 100%.  Last month's ratio was 98%, and that includes 51 sales over $3,000,000.
Pricing is wildly optimistic, yet sales keep happening. The best sign of a frenzy is when the comps don't seem to matter any more.
In the midst of a recession, record unemployment, and a 100-year pandemic, PRICES KEEP GOING UP!
We have all of the above!!!