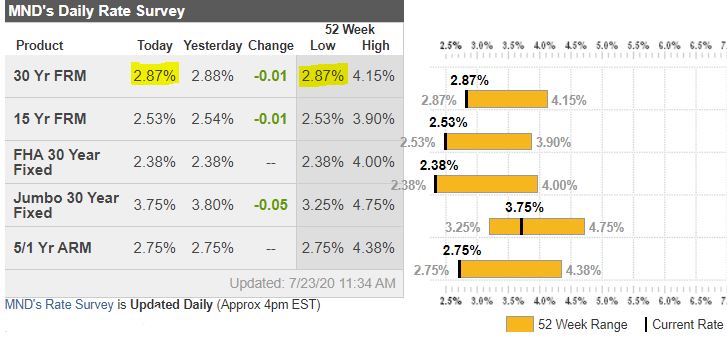 Today we should see another all-time-low record in mortgage rates!
What is the impact?
Here's how it pencils:
If we just go back to the 52-week high of 4.75%, you could borrow $808,000 and pay $4,215/mo.
If you shopped around to get a 3.0% jumbo rate today, you'd pay a point or so, but you could borrow $1,000,000 and have a payment of $4,216 per month.
Within a 12-month period, the borrowing power has gone up from $808,000 to $1,000,000 with no change in payment!
This is why sellers don't mind pushing their list prices – they want to share in the benefit!