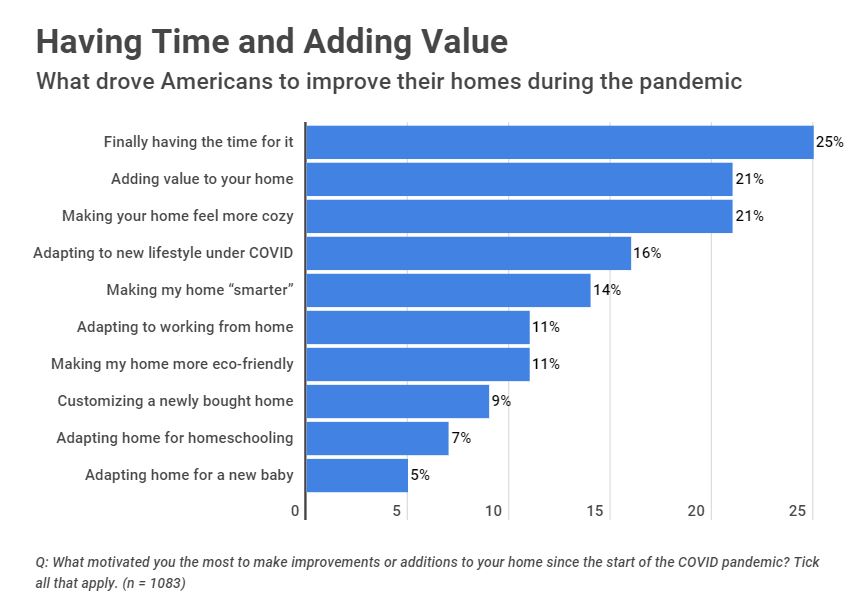 Did sheltering in place have any effect on home improvement rates? Our data says yes.
Over half of American homeowners (55%) said the pandemic and associated disruptions gave them time to improve their homes, while 59% admitted that spending more time inside due to lockdown inspired them to renovate their place of residence.
What's the stated reason? "Finally having the time" was the top motivator, with 25% of homeowners saying that's what drove them to go ahead with their improvement and remodeling projects.
Impressively enough, it ranked above the more typical drivers of home improvement, such as adding value to a home (21%) or making a home feel more comfortable and cozy. (21%).
Link to Full Article