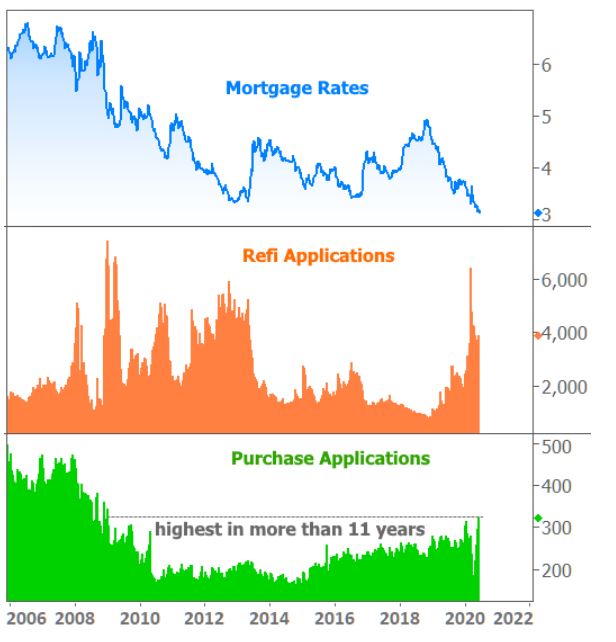 The record-low rates probably haven't helped the higher-end areas as much because the 30yr jumbo rate is higher – though you can pay to get into the mid-3s.  An excerpt from MND:
How much of the strength in the housing market is due to mortgage rates holding near all-time lows?
Unequivocally, rates are helping housing numbers reach higher than they otherwise would be, but keep in mind, mortgages are much harder to get for certain scenarios right now.  Beyond that, the home shopping process has challenges of its own that are keeping some would-be buyers sidelined for a bit longer.
The takeaway is that the bounce back in housing numbers is just like the bounce back in many other sectors of the economy.  Things got bad enough that there was simply plenty of room for improvement.
No one is saying "everything's fine now… back to business as usual!"  Rather, many things are just quite a bit better than they were–so much so that we're now in a position to debate whether the recovery narrative continues or cools off.  That's a debate that will remain open as long as COVID-19 numbers are pushing back on states' lifting of quarantine measures.