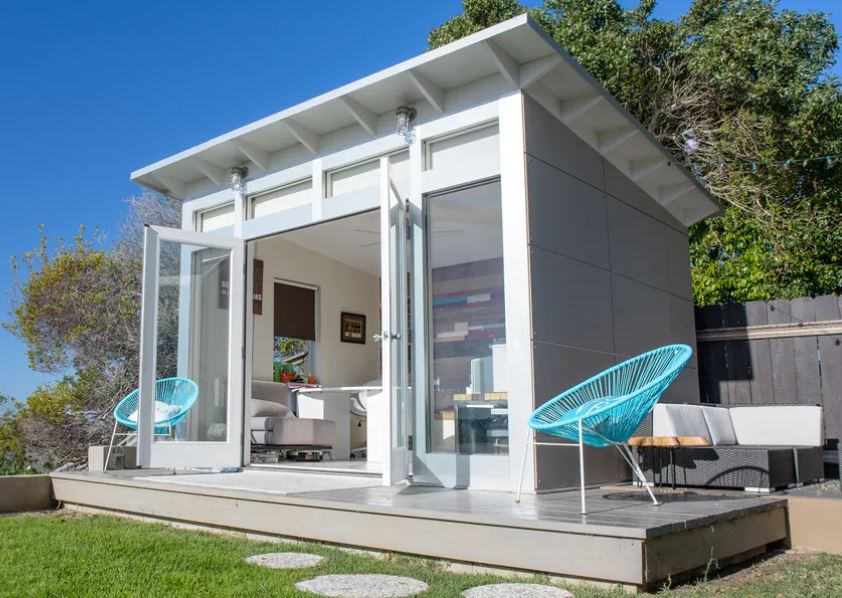 Hat tip just some guy for sending in this article on smaller but cheaper alternatives:
With modern looks and efficient construction, prefab continues to be an alluring option for building a new home. But if you already have a house, adding a backyard structure made from components produced off-site can be an easy and practical way to make the most of your property.
Compact prefab sheds often won't require a permit to install and their potential uses can go way beyond simple storage or workshop space—think a home office, yoga studio, writing retreat, guest house, music room, and so on.
Below, we've rounded up five rad prefab shed lines that you can order from right now. The estimated price ranges do not include costs associated with any permits, shipping, foundation, and installation, unless otherwise noted.
https://www.curbed.com/21267449/prefab-homes-shed-for-sale-backyard-office-studio