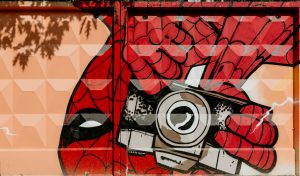 We've touched on two differences that the coronavirus is causing in residential real estate sales; the cumbersome arrangements now required just to see a house for sale, and how wearing masks will help buyers hide their interest in a home.
What else is changing?
The real estate flyers are gone now, and public open houses are heading for extinction too – and the 3D tours are being heralded as a worthy substitute.  It's too bad too, because the industry never fully grasped the biggest benefit of open houses – helping to create urgency in the buyers, especially when the home is fresh on the market.
If you haven't seen a 3D tour, here's an example:
https://my.matterport.com/show/?m=pznhRXGpYoS&mls=1
The 3D tours are very crafty, and buyers should love them for offering maximum convenience within minutes – or seconds.  Sellers don't have to leave their house every Sunday afternoon, and agents won't have to work weekends any more.
What's wrong with that?
Have you ever seen a perfect house?  Me neither.
The 3D tour allows the viewer to scroll around the home at their own pace, which is a plus.  But it's too easy for viewers to give up when they see something unusual or have trouble navigating.
You gotta give the house a chance.
Rather than relying on a thorough walk-around with an agent who is explaining every nuance, the home-buying decisions will be based on fancy imagery on a computer screen.
Won't the interested parties pursue an in-home visit?  Yes, and they are the most likely real buyers.
But it's the internet viewers who click out too quickly who will miss out – and fewer buyers relying on less information isn't a positive for home sales.  Instead, the sales process gets dumbed down further, and those who support the 3D tours as an adequate substitute for agent advice are contributing to the downfall.
It's all going that way anyway, but at least you can say you saw it coming!