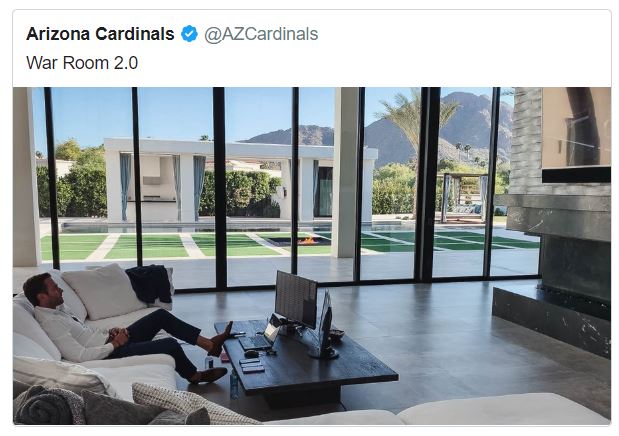 He paid $4,455,000, which is enough to get you oceanfront around here.
https://www.zillow.com/homes/6119-E-Redwing-Rd,-Paradise-Valley,-AZ-85253_rb/7832036_zpid/
Kliff Kingsbury's "war room" probably puts most others to shame.
During the 2020 NFL Draft, fans got live looks at the draft rooms for various coaches and team personnel throughout the league. The ESPN broadcast showed that of Bengals coach Zac Taylor, whose team had the first overall pick.
But the Cardinals' team Twitter account showed off Kingsbury's home war room, which appeared to be in his living room.
Kingsbury, 40, sat in his Paradise Valley home with a nice view of Camelback Mountain in the background. He was laid back, his feet on the coffee table as he was fixated on the television, relaxed as Arizona held the No. 8 selection.