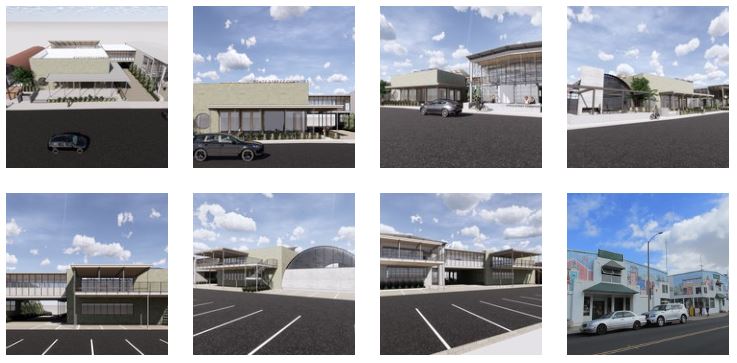 The Carlsbad Village Antique Mall was 14,630sf on a 7/10-acre lot.  The new owners paid $7,525,000 in August, 2019 (the sellers had paid $1,450,000 in 1999) and plan to increase the square footage by 44%.  Hopefully there will be plenty of on-site parking!
2742-52 STATE STREET. CARLSBAD, CA.
State Street Commons is an adaptive reuse and major renovation of the antique mall in the heart of Carlsbad Village. The project will pay tribute to the architectural character of the two butler frame buildings and quonset hut. The project consists of approximately 21,000 sf on a 30,350 sf parcel a couple blocks from the Pacific Ocean and directly across from the transit station. The vibrant mixed use project will house top tier retail and office tenants.