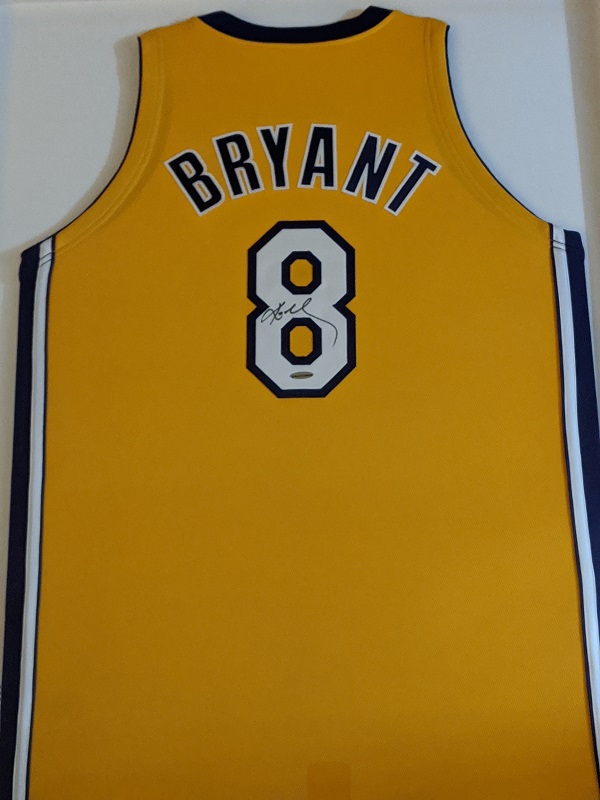 I've been a big Laker fan since I was a little kid living in Covina.  Donna's sister worked for Sprite when they were sponsoring Kobe early on, and she gave me a special #8 jersey signed by him as a gift.  It's always been a reminder of Kobe's work ethic, which has been very inspiring over the years.
This quote came from Kobe when he was on stage accepting the 'Icon Award' at the ESPYS. He was addressing fellow athletes:
"We're not on this stage just because of talent or ability," Bryant said.
"We're up here because of 4 a.m. We're up here because of two-a-days or five-a-days.
We're up here because we had a dream and let nothing stand in our way. If anything tried to bring us down, we used it to make us stronger."
One example of his commitment:
Thank you Kobe for the inspiration!