New in-flight video published this month is about as close as it gets to being in the cockpit!

Jim Klinge
Klinge Realty Group
Broker-Associate, Compass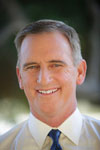 Are you looking for an experienced agent to help you buy or sell a home?
Contact Jim the Realtor!
682 S. Coast Hwy 101, Suite #110
Encinitas, CA 92024

(858) 997-3801 call or text
CA DRE #01527365, CA DRE #00873197
Subscribe
Latest Tweets
New post (Deal Killers) has been published on http://bubbleinfo.com - https://www.bubbleinfo.com/2022/05/25/deal-killers/
The Household Mystery: Part II https://calculatedrisk.substack.com/p/the-household-mystery-part-ii
Recently there have been two papers that shed some light on this mystery.
...
Putting these two papers together - it is very possible that work-from-home drove some of the likely sources of household formation ...
New post (Get Good Help!) has been published on http://bubbleinfo.com - https://www.bubbleinfo.com/2022/05/25/get-good-help-11/