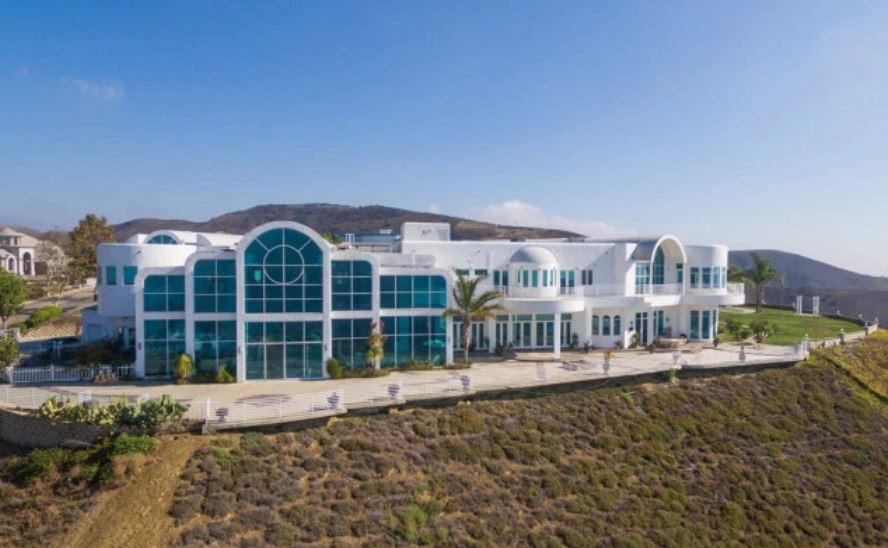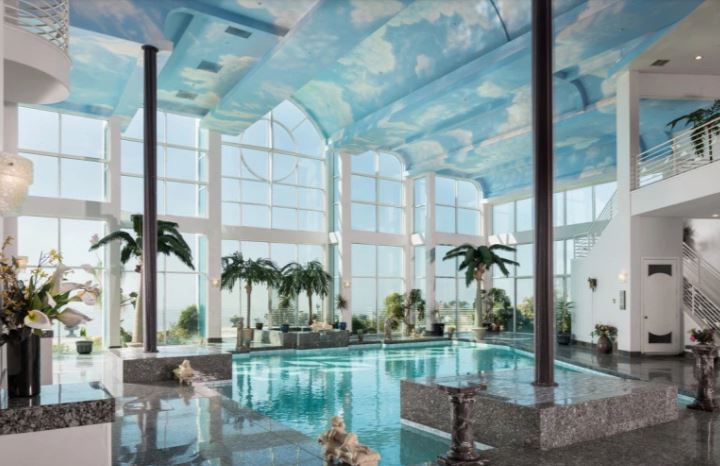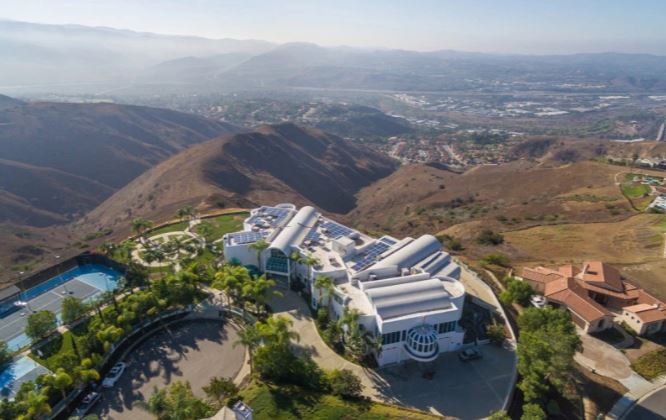 Hat tip to SM for sending in this article:
Out with the big, in with the bigger.
Bulldozers were seen recently reducing the walls of a standout hilltop mansion in Yorba Linda to rubble as a demolition team makes room for a larger estate.
The nine-bedroom, 19,700-square-foot home was recognizable to 91 Freeway commuters with its brilliant white walls and two-story windows.
The property, which was completed in 2004 and named Satsang for an Indian philosophy, was purchased earlier this year for $9.8 million by consumer product entrepreneur Loksarang D. Hardas.
He plans to demolish 80% of the structure and transform the property into a seven-bedroom, 29,300-square-foot residence with a new two-bedroom, 1,200-square foot guest house, according to documents filed with the city.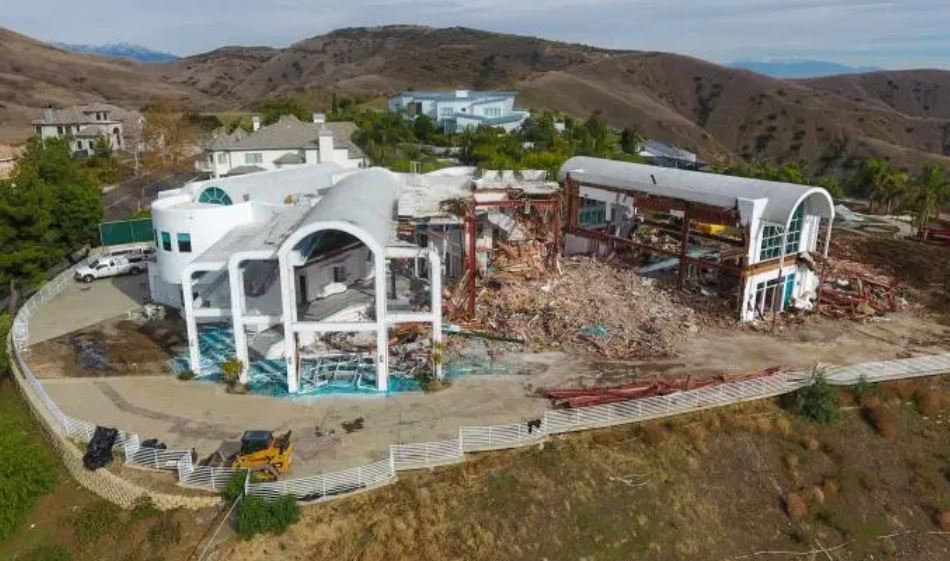 Hardas, chief executive of Awesome Products, a household chemicals maker based in Buena Park, bought the home early this year for $9.8 million. The sale price broke a record for Yorba Linda real estate, but was less than half of the $20 million asked when the property hit the market five years ago.
The previous owners were Mahesh Vyas, an allergy and immunology specialist, and his wife Jayshree Vyas, an obstetrician and gynecologist.
They raised their family in the home, but the property also entertained some big names.
Jennifer Lopez starred in a shampoo commercial at Satsang. Cincinnati Bengals wide receiver Marvin Jones had his wedding reception there.