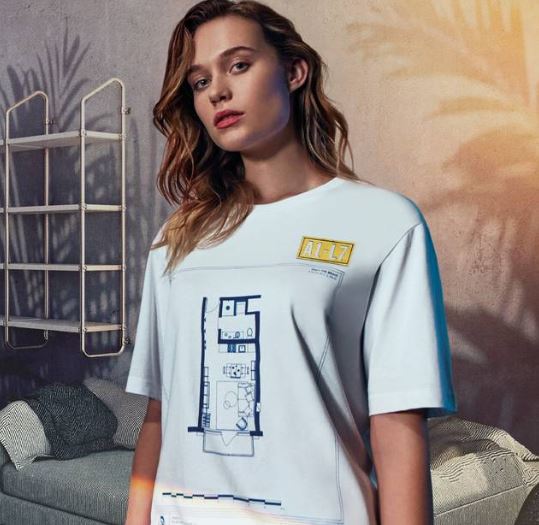 Hat tip to Rob Wile!
Developers of high-end luxury condos come up with all kinds of gimmicks to set themselves apart from their well-heeled competitors: a private Alicia Keys concert, dinner with Andrea Bocelli — even a free Aston Martin Vulcan racer worth more than $2 million.
For its first residential development, the Italian clothing giant Diesel has come up with a marketing strategy that stays true to its fashionista roots.
The company has unveiled a new series of 143 T-shirts priced from $370,000 to $5.5 million dollars. The shirts are made out of ordinary white cotton, not molten gold, and are not adorned with diamonds or jewels of any kind.
Instead, each T-shirt bears the floor plan of a unit at the Diesel Wynwood Condominium, which opens its sales gallery at 148 NW 28th St. in Wynwood on Wednesday. Buy the T-shirt, get the corresponding condo.
Plunk down $1,049,000 for the D6-L7 shirt and you'll also get a 1,900-square-foot one-bedroom, 2 1/2 bath unit with a den. Live large and splurge $5.5 million on the F2-L7 shirt and you'll get a 2,376-square-foot one-bedroom, 1 1/2 bath penthouse with your purchase.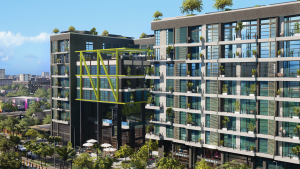 Link to Full Article