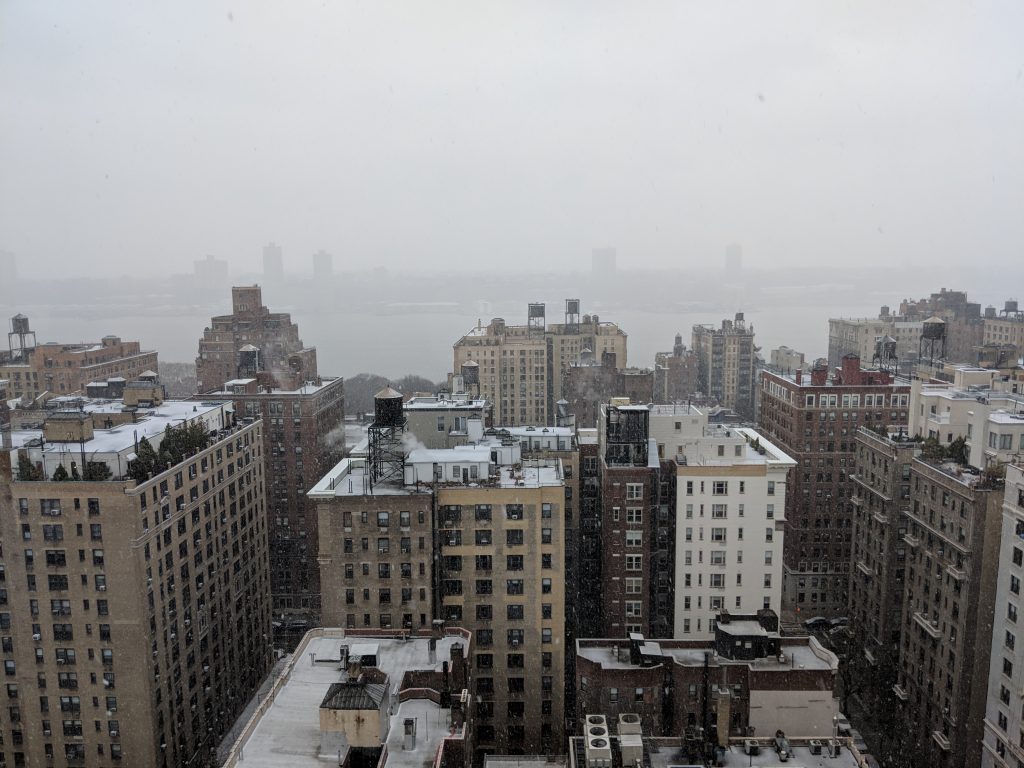 How was your Thanksgiving?
We spent ours in Manhattan, and got to see Kayla at work.  Here she is showing us her top-floor rental listing on the Upper West Side:
If you or someone you know is moving in or out of New York City, have Kayla help!  She can be reached at kayla.klinge@elliman.com.