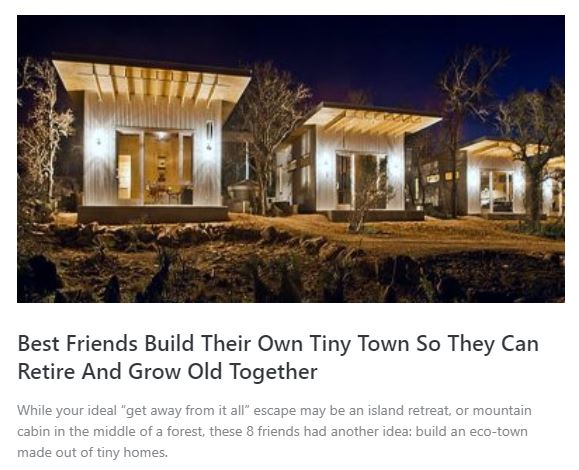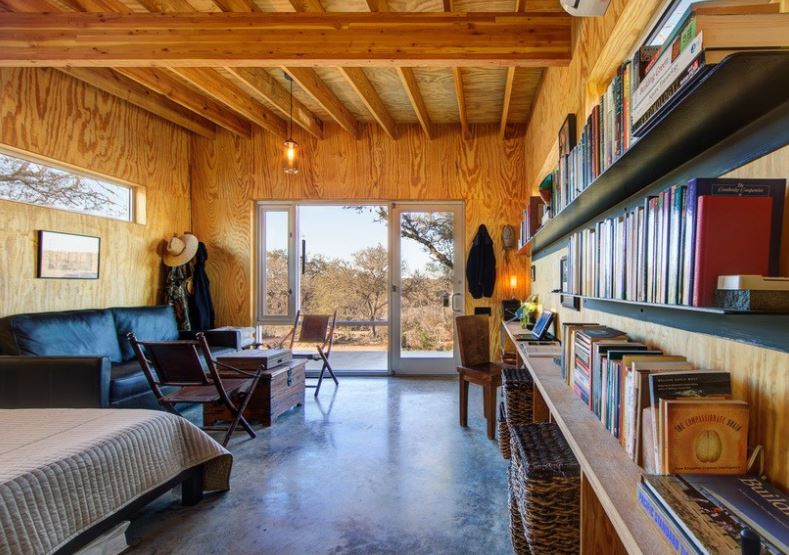 Chances are, you have had the thought of moving away and being surrounded with the people you love the most. These best friends are actually doing it.
While your ideal "get away from it all" escape may be an island retreat, or mountain cabin in the middle of a forest, these 8 friends had another idea: build an eco-town made out of tiny homes in good ol' Texas.
"The cabin designed by architect Matt Garcia cost around $40,000 each and is environmental-friendly. The cabins are designed to be sustainable and make the most of the surroundings. The four couples named their settlement 'Llano Exit Strategy' and are looking to retire on the property,"
Even though they already lived close to each other, they didn't see each other as often as they liked due to their busy schedules. Apart from the cabins, there is also a large communal kitchen and a guest bedroom for when other friends and family come to visit. There's large, stainless-steel appliances, including a commercial range and clear-glass fridge.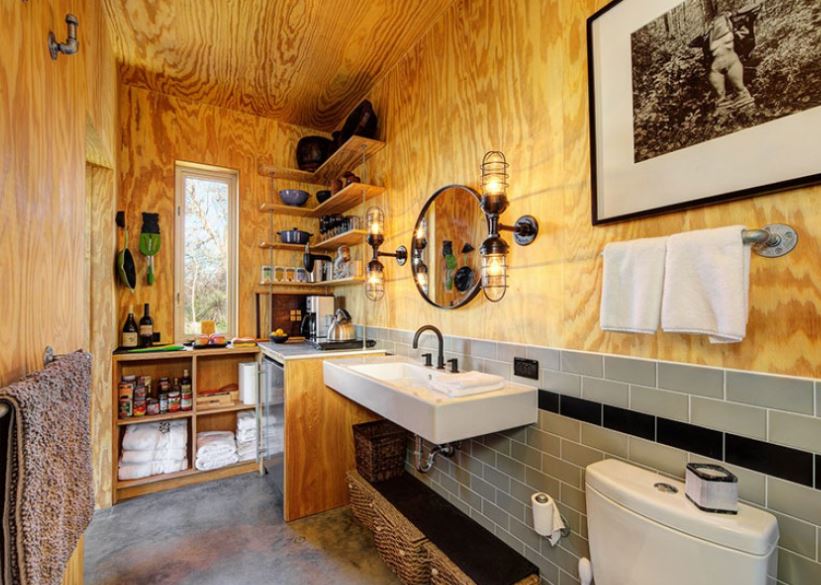 https://mysticalraven.com/adventures/16786/best-friends-build-their-own-tiny-town-so-they-can-retire-and-grow-old-together