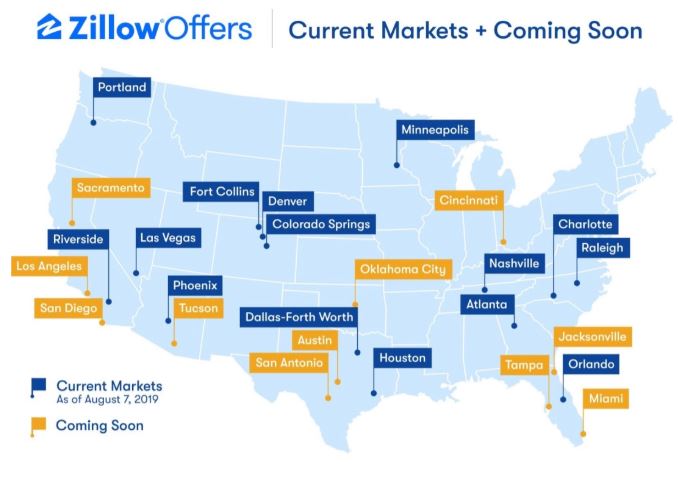 The path forward is becoming more clear. Zillow is rapidly expanding their ibuying enterprise, and because they are so well-known, they have a shot at a major disruption.
In the video below, Mike describes how homeowners who used to rely on their zestimate for a home valuation are now getting a written quote from ibuyers – for free.  In Phoenix, the center of the ibuying universe, 40% of homeowners get a quote from an ibuyer before selling their home.
In effect, ibuying is the new zestimate, and more tangible because if you like the number, you could sell your house instantly.
Sure, Zillow is losing money, but their first-year volume is remarkable:
Since launching Zillow Offers in April 2018, more than 170,000 homeowners have requested an offer through the program. In the second quarter alone, there were 70,000 requests.
Zillow reported that it made $1,578 on each home it sold in the second quarter before interest expenses are calculated. After interest expenses, the company, on average, lost $2,916 per home. Barton believes that, eventually, the company will earn 400-500 basis points of return before interest expenses on homes it sells.
It's an improvement, however, over the company's first-quarter numbers, where it lost, on average, $3,268 per home it sold, after interest expenses.
"Over time, our unit economics should benefit more from other adjacent services, like mortgage origination, title and escrow," Barton said in a letter to shareholders. "We expect to be able to leverage these services to support Zillow Offers and improve the consumer's overall transaction experience, while also generating cost savings for Zillow and our customers."
They are the only real estate company that has been willing to spend $100 million per year in advertising, and it's what made them who they are today.  It won't matter if they charge 7% to 13% for their service, all that matters is that they advertise it – which may not be that costly.
Because many or most homeowners have saved their home on Zillow (giving up their email address), they will get regular solicitations to sell their house to Zillow.
Look how easy it is – one click and you get a cash offer…….just like 500+ others near you: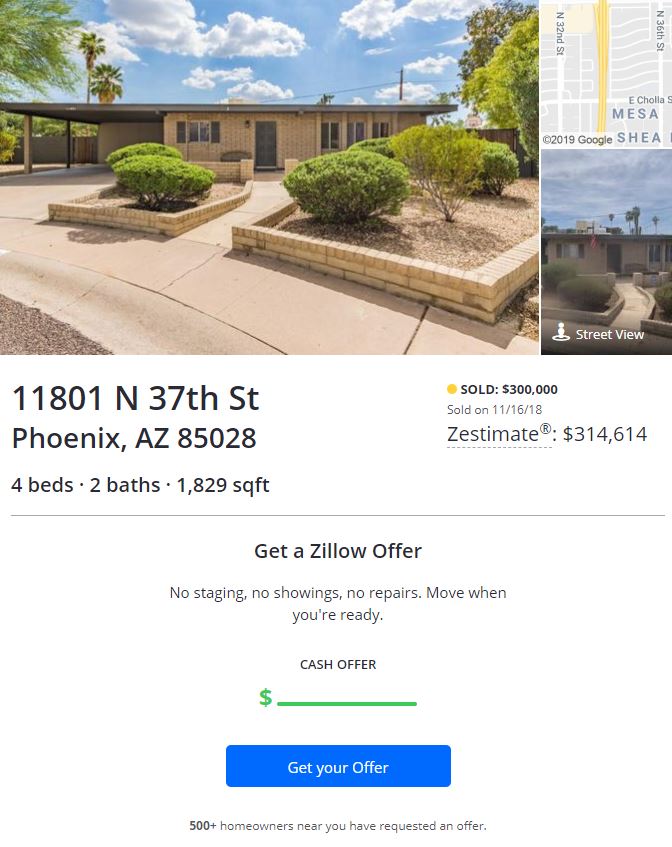 If you have 18 minutes to spare, Mike's presentation below is a full examination:
Mike mentions that he thinks the companies who position themselves at the start of the consumer journey will win. Stay tuned for a Compass announcement shortly!