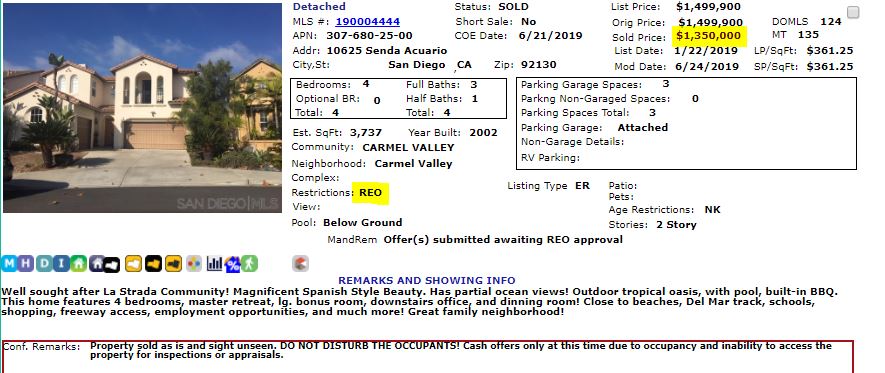 We featured this bank-owned property earlier as an online auction (which didn't work out).
They did find a cash buyer – I hope they got in the house to take a look around!
This is a typical example of an REO sale these days.  The former owners paid $1,650,000 in 2007, and used a 31% down payment.  The original $1,137,500 mortgage was funded by World Savings, and undoubtedly it was a neg-am loan.
It looks like the buyers stopped paying in 2010, but instead of foreclosing and losing a truckload, the bank (Wells Fargo, who bought World Savings) just waited until they knew market value was high enough that they wouldn't lose money: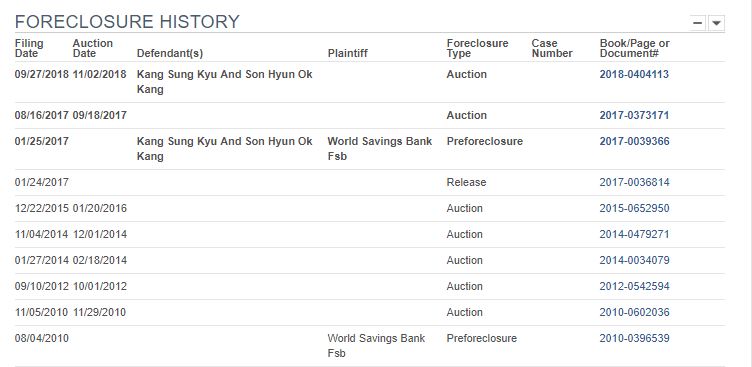 The price at the trustee's sale in November was $1,365,016, and they sold it traditionally for $1,350,000.  It means that after paying closing costs, the bank received 100% of the principal back, plus around $150,000 of the neg-am interest that accrued.
These days, banks are only foreclosing once they can make money on them!