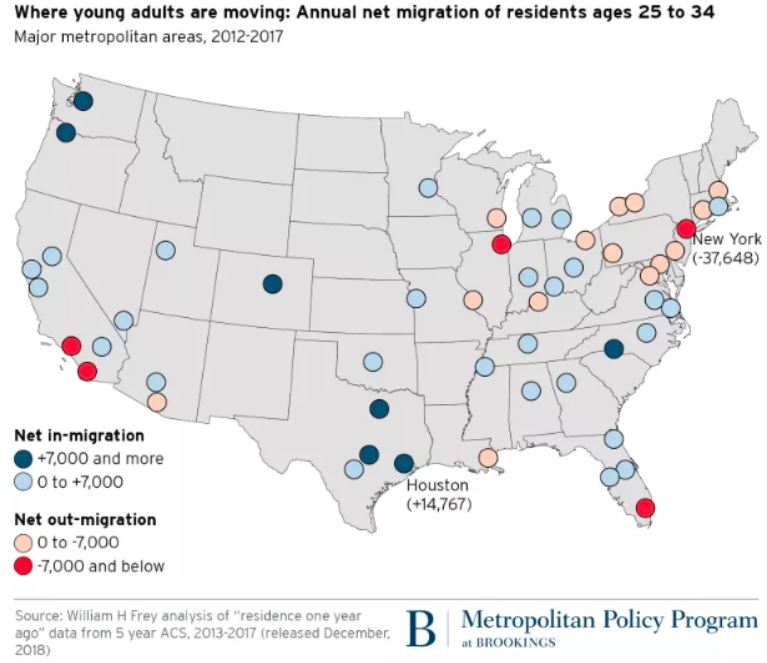 We can probably say that affluent people are coming, and those who are priced out, or cashing out, are leaving.  There were 31,354 houses and condos sold in San Diego County in the last 12 months, so those migrating are only part of our real estate market.
Millennials are leaving San Diego in the thousands, according to a new report by Brookings.
The new Census Bureau migration data reveal a post-recession shift in the migration of young adults and seniors.
From 2007 to 2012, San Diego lost more than 7,000 people between the ages of 25 to 34 annually. From 2012 to 2017, the number nearly doubled to more than 13,000.
The report points out that millennials have the tendency to move to "educated places" such as Denver and Seattle. Millennials also prefer more affordable areas such as Kansas City and Minneapolis.
While San Diego is losing young people, several Texas cities appear to be gaining a good chunk of millennials. Cities like Houston, Dallas, Austin, Denver and Seattle gained tens of thousands of people between the ages of 25 to 34 between 2012 and 2017.
As for those 55 and older, more than 18,000 migrated to Phoenix per year from 2012 to 2017. Cities like Tampa, Riverside and Jacksonville also saw their fair share of people ages 55 and older.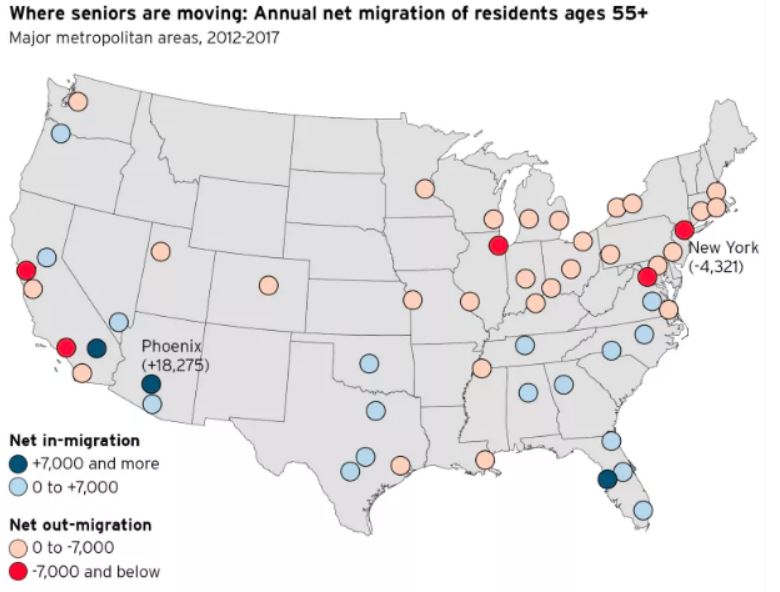 Link to Article