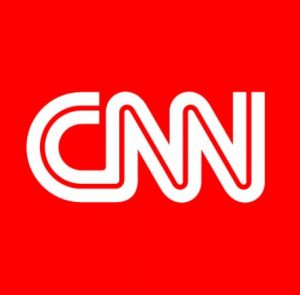 My general rule-of-thumb is that if two people send me the same article, then I should blog it.
Not only did two people send this in, but Henry Fung also mentioned to the article's author on twitter that she should read my blog, and as a result, she followed me.
Now I really need to comment!
Here is Lydia's article, which is more coverage of the latest lawsuit that intends to bust up the realtor cartel:
https://www.cnn.com/2019/05/15/economy/real-estate-commissions/index.html
The lawsuit alleges collusion between brokerages to make sellers pay 2.5% or more to the buyer's agent.
The National Association of Realtors shrugged it off, and by the time the case gets to court, the current way we sell houses could be long gone anyway.
But let's discuss being paid by commission.
The reason commissions are high is because of the home-selling process, and the amount of work involved just to have a shot of earning an actual paycheck.
Though I have a written listing contract with every seller, I can't force you to sell your house.
I don't do buyer-broker contracts with buyers, but if I did, you still don't have to buy a house.
Whether I have a contract or not, there is no assurance that I will ever get paid, regardless of how much time I invest, and though I have a commission agreement with a seller, I have no control of the outcome – only the sellers decide if they can live with the resulting offers.
If an agent does get paid, it's at the end – there's no pay received along the way.  Plus, the commission gets treated like a slush fund with many people trying to nibble away at it throughout the process. Then the brokerage and other parties take their cut, and the agent gets what's left.
Given those conditions, shouldn't there be a bonus, or reward attached?
Would you work for your current pay today if you knew you might not get paid anything?  Or would you expect an additional bonus to live with that risk?
Just because buyers look at houses online doesn't change the problem with being paid on commission.  We've had these same issues before and after the internet.
Should we devise new pay structures for realtors?
The problem with a pay-as-you-go system is that you don't know how long it could take.  Consumers (both buyers and sellers) aren't really sure what to expect in the beginning, and aren't going to start writing checks unless, and until they get a good feeling that it would pay off.  Flat-fee and salaried companies only provide transaction-processing services – which is only a small part of what I do.
There are two solutions:
A. Burn the business to the ground. This is the path we're on, and the one-percenters will impose the systems they decide are good for you.  They will also offer you their houses at prices they tell you are fair.
B. We convert to a free-market auction system.
The reason agents deserve big commissions is because of the all-encompassing nature of the service we provide.  I handle every one of your real estate wants and needs all day, every day.  I have skillfully navigate every possible issue/event that happens, because any one thing can kill the sale – and then you don't get what you want, and I don't get paid.
If the business was more predictable, less time-intensive, and had guaranteed pay, would I work for less? Absolutely, and the auction solution is the best answer.
It would take a major player like Google or Amazon to bring enough brand and reputation so consumers would consider the auction format.  But if that were to happen, here are the benefits for everyone involved:
The selling process becomes structured – everyone knows how and when a house will sell.  Post the auction date 30 days in advance so buyers can inspect the property – because the house is sold as-is, no repairs.  On auction day, conduct the bidding out in the open where all have a fair shot at buying.
A real auction removes the agent shenanigans – no tilting the table in favor of anyone.
Sellers get a little more than retail value, and know the close date in advance.
Buyers know exactly what to expect, and have a fair shot of buying any home.
A streamlined, predictable process means less work for agents.
The hardest part? Convincing sellers that there aren't two in the bush who will pay more.
P.S. If the current business does crash and burn, I'm thinking of being an artist: