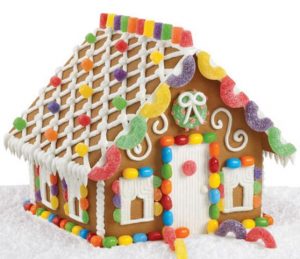 A combination of mine and Leonard's lists of sweeteners:
In an increasingly competitive environment – especially on the high end – it may be wise to sweeten the package you are selling by including some value or time-savings item.
Some mega-homes include expensive fancy cars or artwork and other gimmicks, but of course those items are factored into the purchase price and often appear as somewhat desperate. Some may want to increase the commission incentive for the buyer's agent.
It may be wiser to include certain items that are more focused on time-savings…..and something that may have practical value to make a buyer feel there is less to be spent after closing.  Here are 10 ideas:
1.  A buydown of the mortgage rate probably has the best financial impact – it can last for 30 years!
2.  Pre-paid real estate taxes for the first year could be appealing, or paying HOA/Mello-Roos fees.
3.  How about $5-10,000 worth of new landscaping, or window coverings?
4.  One year's worth of weekly yard maintenance would be appreciated.
5.  $1,000 worth of Home Depot, Amazon, or UBER dollars could be appealing.
6.  If a home has gorgeous views and big windows, include a year's worth of window cleaning.
7.  Offer to have the interior painted to colors of the buyer's choice at closing.
8.  Pay for a maid service to come weekly for a year.
9.  If the house is staged, offer a price list of all the furnishings that could be bought. The buyer may see great time-savings value in not having to furnish themselves.
10. Lower the price!
These are just some simple ideas that may make your listing more memorable and more appealing to some buyers…..and possibly sweeten the deal enough to make them choose your listing over another one!