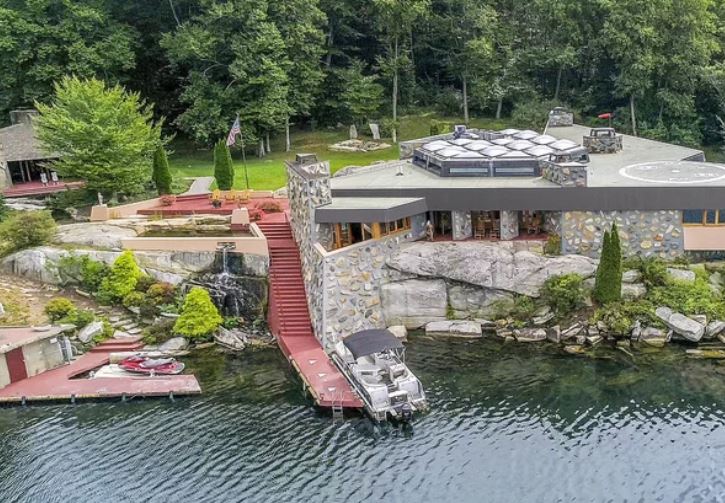 More people would move if they could just find a place to go!  In my quest to provide more options, consider this gem:
If you're a fan of prolific architect Frank Lloyd Wright, you might say his best work is also his most iconic—Fallingwater in Pennsylvania or the GuggenheimMuseum in New York, for instance. If you're an architecture buff with a thing for islands, however, you might want to take a look at this little-known gem of a project in Carmel, New York.
Located in the middle of a 593-acre lake, Petre Island is a privately owned residence sporting three separate homes—two of which are designed by none other than Frank Lloyd Wright. According to Curbed, however, the authenticity of at least one of those homes is questionable. Legend has it that the prolific architect had originally drawn up plans for a 5,000-square-foot main home for the island, but the when the island's owner ran out of money, Wright was forced to switch gears and build a 1,200-square-foot cottage instead.
That original '50s-built cottage still stands. Today, however, there's also the 5,000-square-foot masterpiece Wright had originally imagined for the island. In 2007, current owner Joseph Massaro commissioned an architect and Wright scholar to realize Wright's vision based on his original drawings, floor plans, and other documents that came with the property.
The two houses now stand side by side on the five-acre island, rife with design details that recall the late architect's signature style. (The Frank Lloyd Wright Foundation, however, refuses to recognize the newer home as a Wright original.)
Listed for $12,900,000. LINK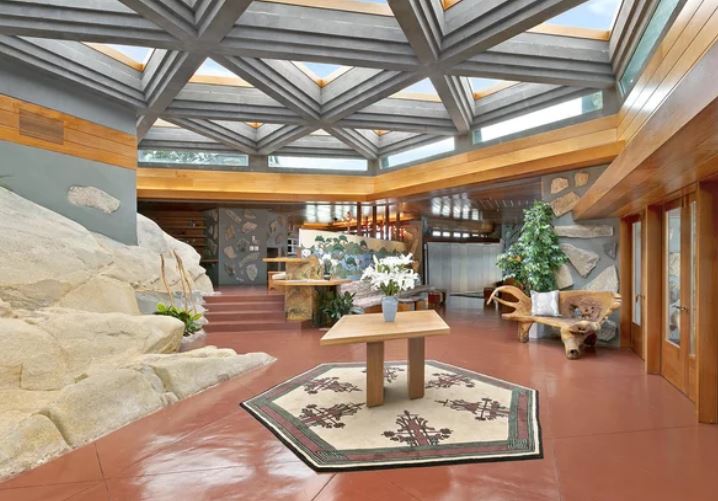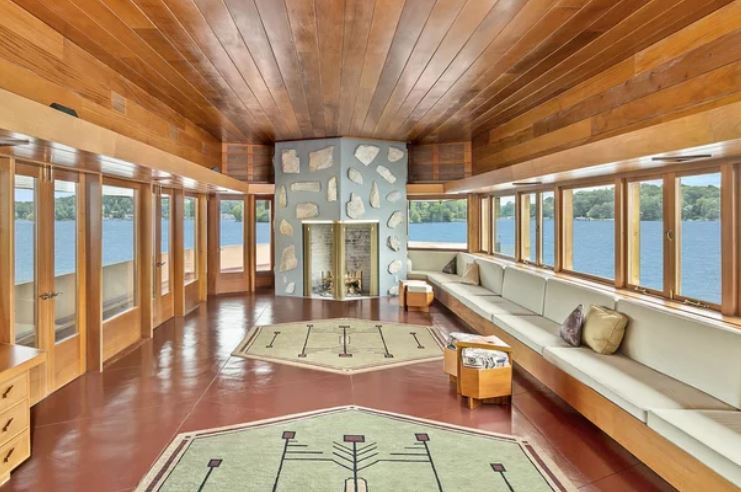 Link to Article
Just need some official FLW swag?
https://www.amazon.com/s?k=frank+lloyd+wright+foundation