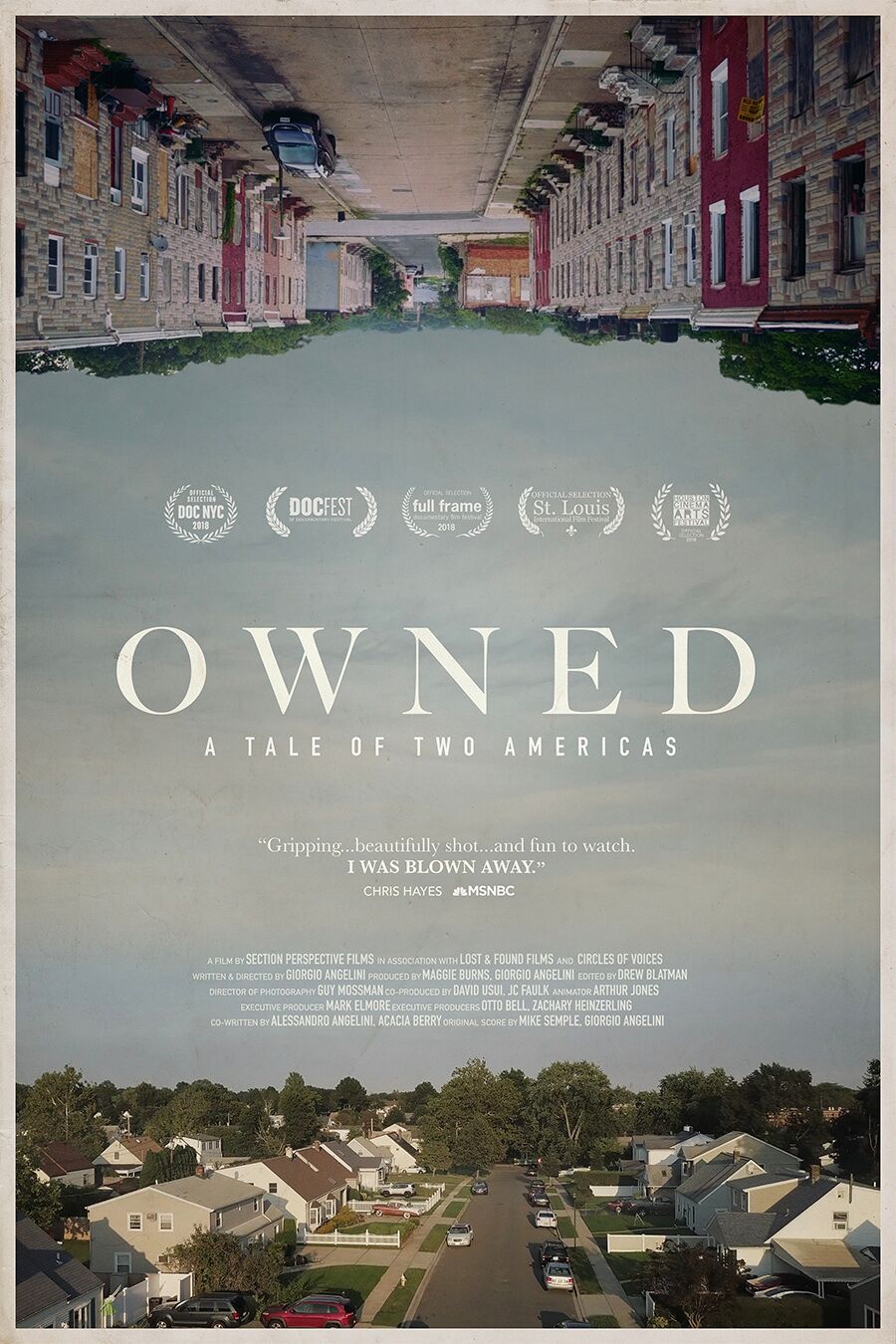 The documentary-film premiere went great on Saturday at Cinepolis, where we had about 80 people view the movie – and they liked it! You'll see it on iTunes on June 4th – here is a partial description from the website www.ownedfilm.com
The United States' postwar housing policy created the world's largest middle class. It also set America on two divergent paths — one of imagined wealth, propped up by speculation and endless booms and busts, and the other in systematically defunded, segregated communities, where "the American dream" feels hopelessly out of reach.
Owned is a fever dream vision into the dark history behind the US housing economy. Tracking its overtly racist beginnings and its unbridled commoditization, the film exposes a foundational story that few Americans understand as their own.
In 2008, the US housing market became the epicenter of an unprecedented global economic collapse. In the years since, protests in cities like Baltimore have highlighted the stark racial disparities that define many American cities. The crash of suburbia and urban unrest are not unrelated — they are two sides of the same coin, two divergent paths set in motion by the United States' post-war housing policy.