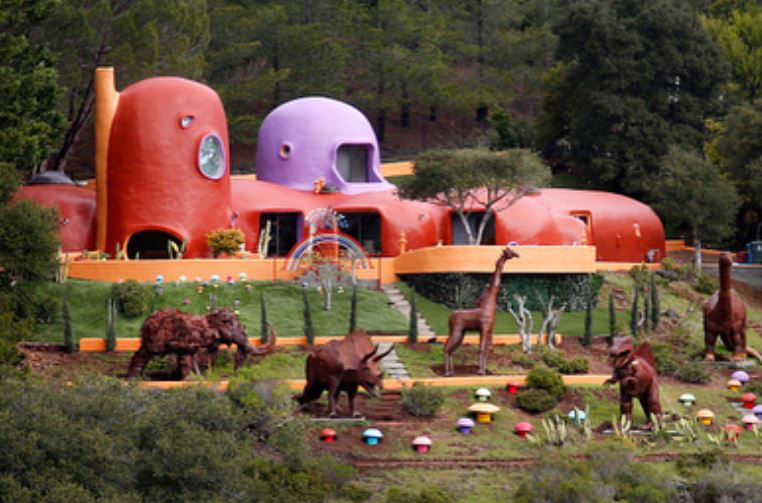 Thanks to SM for sending in this doozy:
In an early favorite for most unlikely real estate news event of the year, the town of Hillsborough has filed suit against publisher Florence Fang, owner of the famous "Flintstone House" at 45 Berryessa Avenue, over her modern Stone Age taste in landscaping.
According to a complaint filed in San Mateo Superior Court last week, Fang has made multiple additions to the property that have put the city in a Yabba Dabba Don't sort of mood, including:
Beginning in early 2017, Ms. Fang began to install extensive improvements in the yard areas of 45 Berryessa. Some of these improvements involved large statues of dinosaurs and other figures and a sign reading "Yabba Dabba Doo."

She also made non-decorative additions to the property, including a retaining wall, steps, columns, gates, a parking strip, and a deck. […] Several of the improvements created life safety hazards that require immediate correction.

[…] Ms. Fang installed all of the improvements without planning approvals and without building permits.
City attorneys say that Fang ignored multiple stop-work orders issued since late 2017. The lawsuit also notes that the city fined Fang $200 in 2018 for what it calls "a highly visible eyesore" on the property.
With Fang flouting city orders numerous times, Hillsborough now wants a court to order the removal or reversal of alterations to the property.
Fang bought 45 Berryessa in 2017 for $2.8 million. The bulbous Berryessa home had lingered on the market for two years and had its price chiseled down from $4.2 million.
The house already looked like this when she bought it: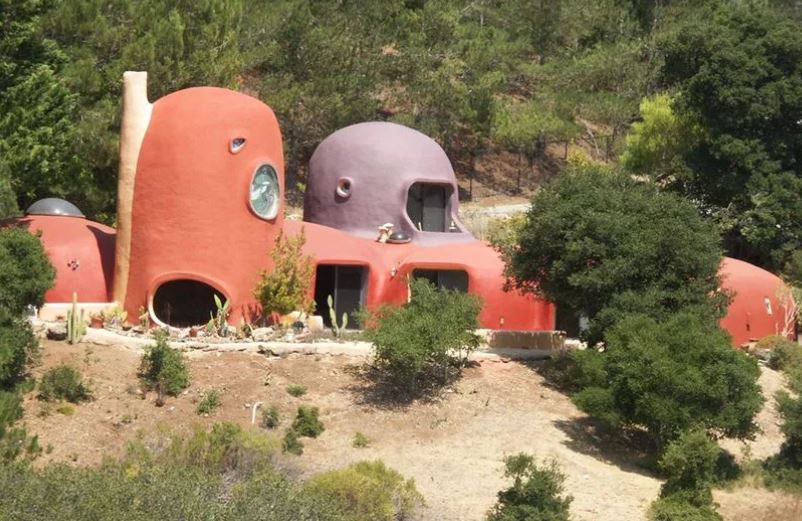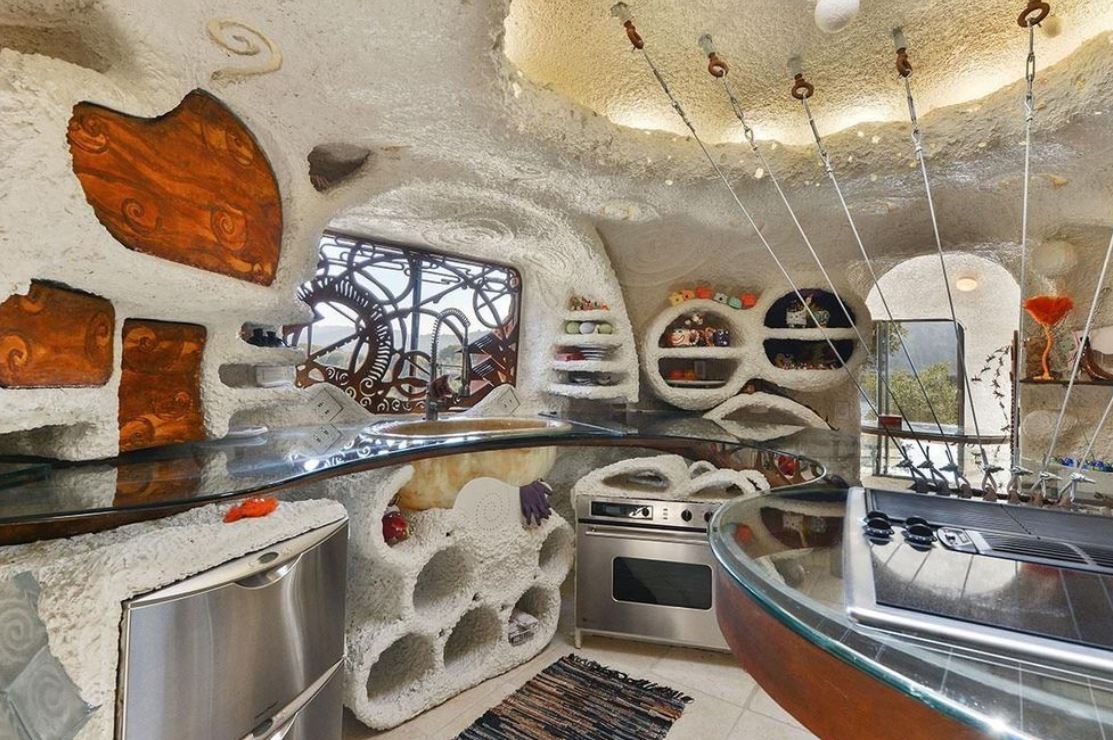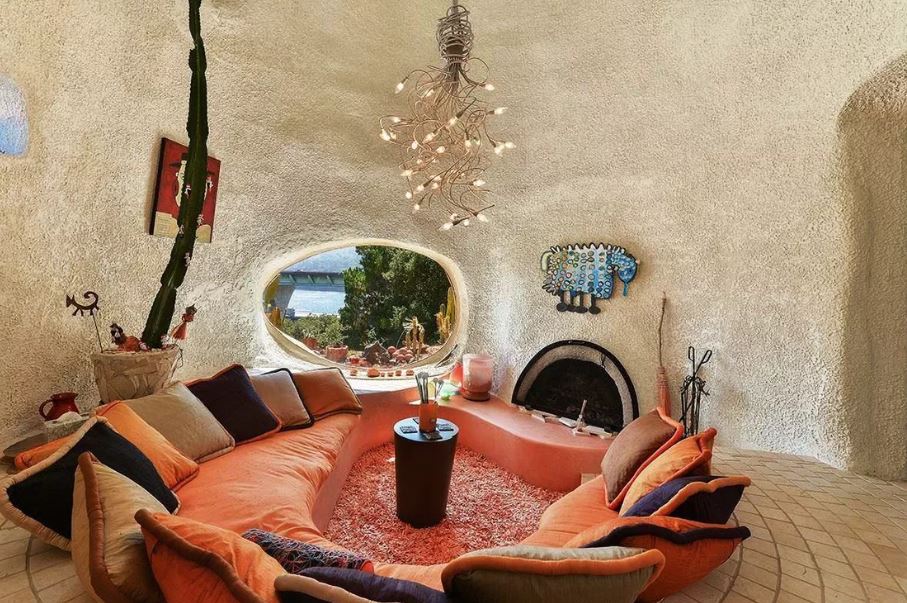 Link to Article