A recent WSJ survey found these to be turn-offs to luxury-home buyers:
Granite
Jetted bathtubs
French doors with mullions (vertical bars between the panes of glass)
Unsightly built-in entertainment systems
Bidets
Heavy brown furniture.
Home sellers are smart to rectify problems, and do smart tune-ups to their home prior to going on the market.  Remember my listing on Gladstone?  Not much had been done (the seller was the original owner from 1987), and the walls were covered in earthtones when we arrived: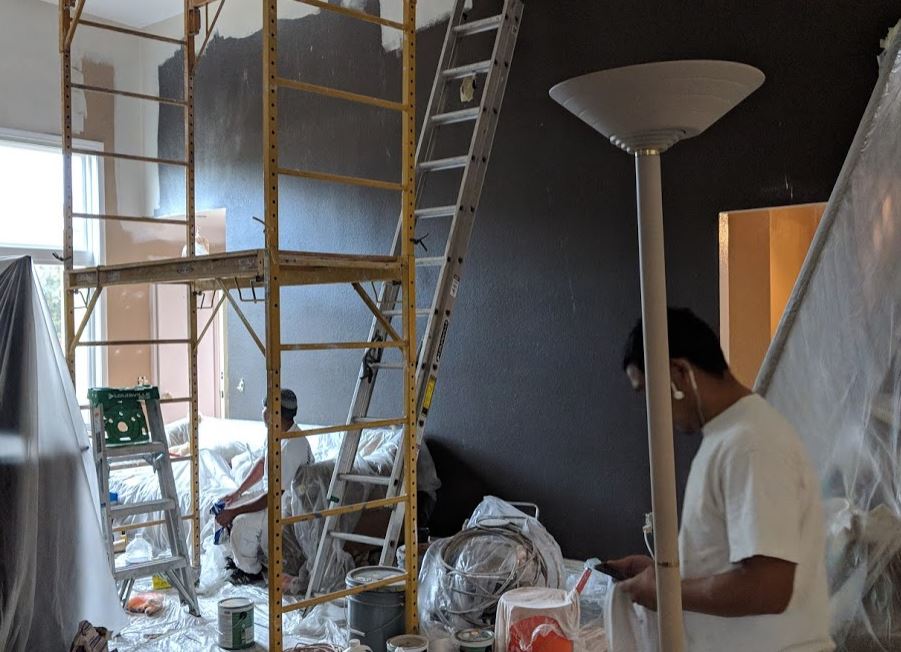 Donna coordinated a five-day blitz of vendors who scraped the cottage cheese and re-textured the ceilings, re-painted the interior, and installed new lighting and master-bath counter & faucet. The seller spent about $9,500 for tune-ups, $2,500 for staging, and $1,000 on buyer-requested repairs, or about $13,000.
We listed for $499,000, and it closed yesterday for $538,200!
Doing smart improvements, pricing attractively, and hiring an agent who is adept at conducting a bidding war all contributed to the success.
Get Good Help!