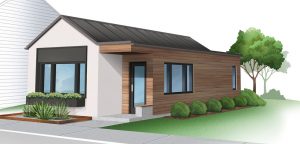 With cities under pressure to provide affordable housing, it would be nice if there were ready-made buildings that a crane could drop onsite.
This is the right idea, but high-cost (probably more than most would spend).
If we could find a builder/factory that would sell them for half of this or less, I think there would be strong interest.  I'll keep an eye out!
But this is the speed that would sell: