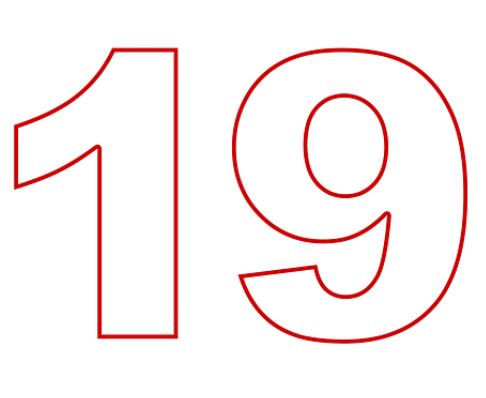 The pundits are chiming in on their housing expectations for next year, and the opinions revolve around one topic:  Higher mortgage rates are changing things.
Here are two experts who don't think the number of sales will change much:
"As we look toward 2019, we are anticipating home sales to decline around 2%. We're expecting it to be another slightly slower year as buyers continue to wrangle with higher mortgage rates after contending with several years of rapid price growth." — Ruben Gonzalez, chief economist at Keller Williams
"We're going to have the same number of transactions, but…rates are going to nudge up to 5 percent; market times are going to expand out to 30 days. You'll have to have a different set of skills." – Brian Buffini
For sales to stay the same, then buyers will have to agree that the sellers' prices are about right. Will sellers list their homes attractively enough, especially early in the selling season?
Or is it more likely that they will add a little mustard to their price in spring, just because they're not going to give it away?
I want to compare a full 12-month history to prior years, so let's examine the December 1st to November 30th period – let's have history guide us:
NSDCC Detached-Home Sales
| | | |
| --- | --- | --- |
| Year | NSDCC Sales, Dec 1 – May 31 | NSDCC Sales, Jun 1 – Nov 30 |
| 2013 | 1,631 | 1,670 |
| 2014 | 1,319 | 1,492 |
| 2015 | 1,463 | 1,608 |
| 2016 | 1,470 | 1,651 |
| 2017 | 1,466 | 1,636 |
| 2018 | 1,339 | 1,484 |
The 2018 sales are similar to those in 2014, which happens to be the last time rates had popped up 1%.
But then the rates started declining right away, and by the end of 2014 they were back in the 3s, which powered the strong sales between 2015-2017:
(click to enlarge)

But today, rates are much higher – and so are prices: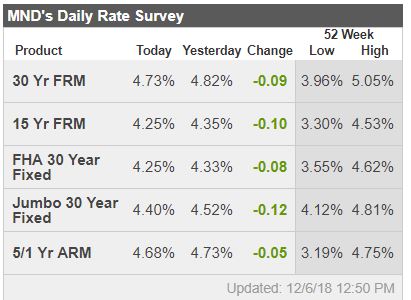 Something has to give, doesn't it?
Sellers aren't going to bend much on price, especially early in 2018 – they won't believe their prices are wrong until they try them out for months, and maybe longer.
So if most buyers wait-and-see, then sales have to give.
I'm sticking with my prediction that 2019 NSDCC sales will drop 20%, YoY.