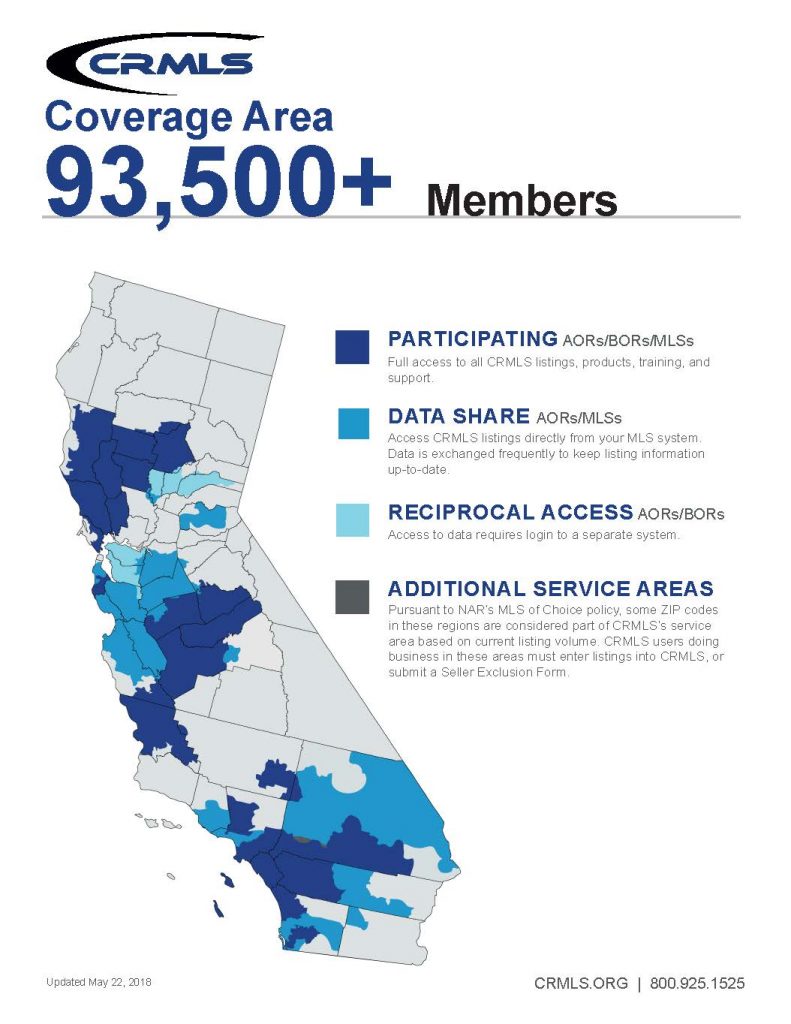 Our local associations of realtors are done suing each other, and as of today, those of us in the NSDCAR are officially using the nearly-statewide CRMLS.  We are going to share the other local option, SDMLS, for the next two years so consumers probably won't notice any difference on the portals.
What does it mean?
It means Jim the Realtor is going state-wide!
Well, almost – the map above shows the areas of coverage.  While Temecula and the OC would be obvious markets that are closer to home, it's not out of the question that I can sell homes anywhere.
When my Dad died in 2010, I sold my parents' home in Concord for top dollar, and the long-timers here might remember my grandparents' house.
My sister had just become a realtor in the Bay Area when it came time to sell the family homestead.  It was a custom home my grandparents had bought in the 1940s, and there had not been much upkeep or improvements: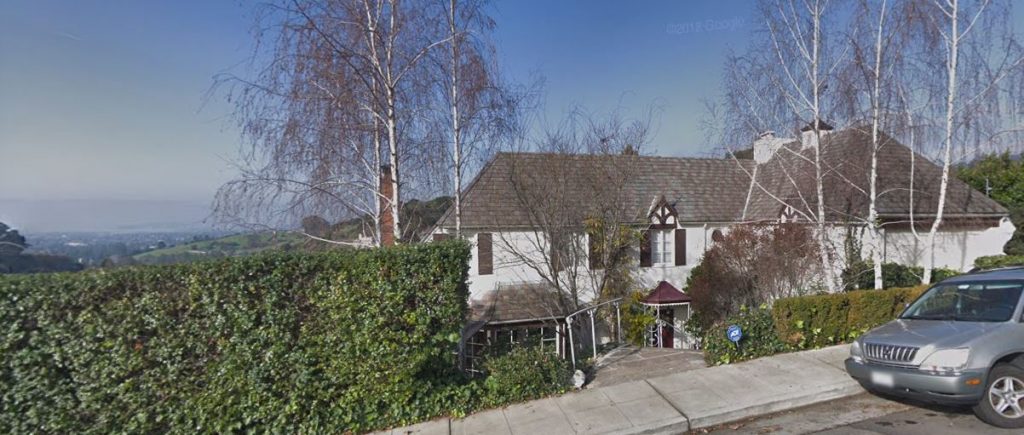 Plus, like with many families, there was an overload of sentimental value.  It's where we had most of the holiday gatherings, and there's even a photo somewhere of me as a toddler sitting on Earl Warren's lap in the living room!
My Mom and sister were convinced that it would sell for over $2,000,000.
I told them to send me the comps, and once reviewed, I said it was going to sell for $1,500,000.  They were outraged and hurt, and accused me of knowing nothing about the local market – how could I possibly offer any assistance?
Here's how it turned out: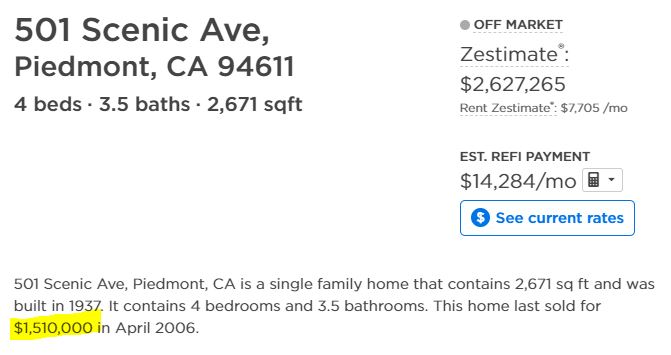 I don't think it's feasible to be able to help homebuyers in other areas, but I can offer my full compliment of sales skills to sellers – contact me and we can discuss. I already have a listing coming in Murrieta, and another possible one in the OC so we'll see how it goes.  Tract houses and condos are a little easier to evaluate, but as you saw with my grandparents' house, I can get pretty close on the custom estates too.
One other change with the CRMLS:
They have the same policy as Sandicor did about requiring that listings are inputted onto the system within 48 hours – but CRMLS only counts business days, not calendar days.  So listings taken on Thursday don't have to be inputted until Monday.  Of course, agents are still welcome to use the SELM form to exclude the listing for days or weeks if they so desire.
Update on Wednesday morning: