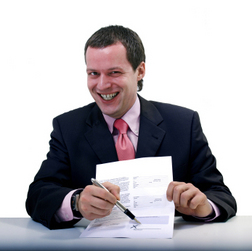 For those who 'specialize in the off-market space', here's a new excuse to justify your unethical and probably illegal practices: "some buyers don't want photos of the home they're purchasing on the internet".
http://rismedia.com/2018/09/04/brokers-turn-pocket-listings-rising-markets/
The real estate market has heated up so much in certain regions that brokers are taking transactions into their own hands—or, rather, their pockets. With increasing prices and, seemingly, more buyers willing to pay an amount that's leaving sellers with nice profits, the question these sellers keep asking is, "Why bother with the MLS?"
While the answer to that question varies greatly depending on who is asked, more and more brokers are saying don't list on the MLS, or even Zillow, for that matter.
"It's an opportunity for a savvy agent, who uses his or her network properly, to make more money for their client," says Jon Paul Molfetta, a broker with Keller Williams Realty in New York and New Jersey.
"If sellers aren't familiar with the concept of a pocket listing, I would expect that their area/location doesn't warrant it. Savvy sellers know when they live in a hot market. They understand the value of having a strong broker with a large network. If they contract with the right agent, they can realize top dollar without the hassle of having every nosy neighbor or unqualified buyer through their home," says Molfetta.
"Agents who lose touch will lose deals (and) miss opportunities," says Molfetta. "When someone misses out on a property, they might be willing to overpay for the next one. Regardless, people will not underpay for a pocket listing. If you're a strong listing agent who controls a portion of the inventory, you provide added value to both the buyer and seller. For the buyer who wants into the neighborhood, you offer the unique opportunity of finding a home before it hits the market. For the seller who is ready to list, you provide a pool of qualified buyers from months of successful marketing and proper lead capture. It's a win-win."
California seems to be a haven for pocket listings, where sellers are coming to their brokers and demanding it. Lori Steele is a specialist with Beverly Hills, Calif.-based The Agency, which launched a private national off-market platform last summer called The Pocket Listing Service (PLS). Steele says it's been incredibly popular among sellers who value privacy and speed, and it helps all the agents under The Agency roof generate business for clients and cultivate their networks.
Steele is involved with The Agency's expansion through Orange County, Calif., and she says The PLS is a big part of the appeal.
"About 40 percent of all of our deals are done off-market," she says. "It's important for seller discretion, and some buyers don't want photos of the home they're purchasing on the internet."
Link to Full Article