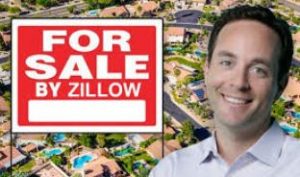 Hat tip to Eddie89 for sending in this article on the prospects of Zillow's ibuyer program, which looked a little sketchy to me too until it was divulged that these ibuyers are primarily in it to make the fee income, and if they can make a profit by selling the houses for more it will be icing on the cake:
Steve Eisman, an investor known for his correct bet against subprime mortgages a decade ago, told Bloomberg News that he's taken a position against Zillow Group Inc. ZG, -7.08% calling its new venture into selling houses "a terrible business."
That Zillow venture, then called "Instant Offers," was announced in April, to mixed analyst reviews. "We are big fans of this pivot," said Stephens' John Campbell at the time. A few weeks later, RBC Capital downgraded the stock, saying the shift into what is now called Zillow Offers set the company up for a "transition year" even as the stock remained overvalued.
In response to a request for comment on Eisman's remarks, a Zillow spokeswoman emailed, "we think Zillow Offers is an attractive service for sellers in all types of housing markets. In a slower market, our offer might seem even more attractive to a seller." Zillow shares, which had been up more than 50% for the year to date, tumbled nearly 7% after Eisman's appearance.
Link to Article
If Steve wants another reason, he should consider how realtors react to change in the market.  Yesterday, I saw an agent in a private realtor Facebook group ask for alternatives to the Zillow advertising he has been doing, which is exceedingly expensive.  Historically, the minute the market turns, realtors stop spending money, and I think that time is here.