My absolute favorite color in the world is BLACK. Yes, I love bright and happy colors too but black is classic, chic, and can go with anything. I not only like wearing black, but I also like to use it when it comes to the household.
Now I know some of you are probably thinking "OMG what the heck?! Black is so depressing and just too dark for my home." Yes this can be true, but it is how you use the color and for what items.
Matte black these days has become increasingly popular. With the matte finish, it tones it down while also keeping the drama of the color. Now I'm not saying you should paint your whole house black! But there are ways you can introduce it into your home without going overboard.
Here are some items that I think would look awesome in a home!
1. Flatware – The detailing on the handle is so fabulous:
2. Dinnerware – I like this one especially because it is two-toned!
3. Table Lamp – Another two-toned item, very mid-century:
4. Wall Art – If you're not ready to paint your whole wall black, try out a good ol' black and white photo!
Link to W&S
6. Freestanding Bathtub – This tub is SO chic!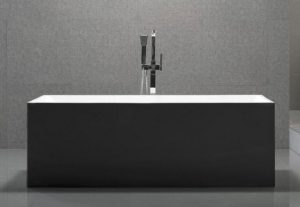 Link to Home Depot
7. Tumbler – This would go great with your new black bathtub!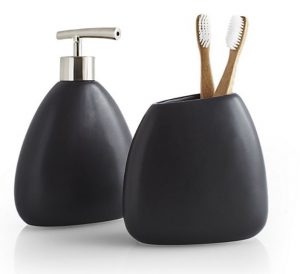 https://www.crateandbarrel.com/kade-matte-black-tumbler/s607503
Happy Tuesday everyone!
– KK