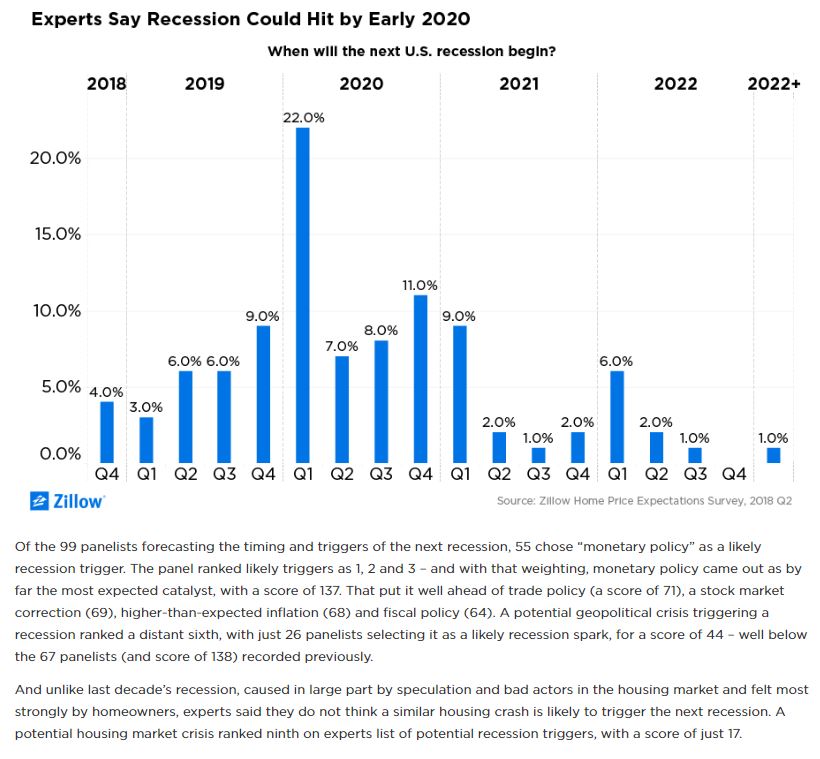 Zillow's panel of economists is forecasting the next recession, with 66% of them predicting it will start between 4Q19 and 1Q21:
Experts in housing are predicting a recession starting in 2020, according to Zillow's 2018 Q2 Home Price Expectations Survey; however, they anticipate monetary policy—not the housing market—as primarily responsible for the swing.
Panelists were also asked to project the pace of growth in the Zillow Home Value Index over the next five years. The average of all expectations among the 114 experts offering a prediction was for home values to end 2018 up 5.5 percent over the end of 2017, a slowdown from current annual growth of 8 percent. On average, panelists said they expected home value growth to slow further in coming years – to 4.1 percent by the end of next year, 2.9 percent in 2020, 2.6 percent in 2021 and 2.8 percent by 2022.
https://www.zillow.com/research/experts-2020-next-recession-19994/