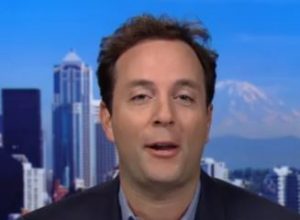 Zillow is setting up their home-flipping business in Phoenix and Las Vegas, which are two very safe towns for taking a risk.
The vast majority of houses there are easy-to-value tract homes, and relatively inexpensive compared to the coasts.  But Zillow's stock price has plunged 10% since they announced their new venture.
In this cnbc article, Mahaney makes a good point.  Having skin in the game will assist Zillow to better gauge and predict market conditions.  When we still hear the typical market nonsense from N.A.R., Zillow could become the voice of real estate – if they're not already:
Link to CNBC article
In May 2017, Zillow announced the launch of Instant Offers, which enables home sellers in the Las Vegas and Orlando test markets to get cash offers from potential investors on Zillow's platform. The company said homeowners prefer the process, and that most of them who requested an Instant Offer ended up selling their home with an agent.
"Home sellers welcome a hassle-free experience selling your home without decluttering your garage or taking the kids out of the house," Rascoff said.
Rascoff said the company will take on collateralized debt to purchase the homes, and hopes to have between 300 and 1,000 homes held for sale by year's end. He called the move "industry friendly," benefiting buyers, investors and agents. He also said it could help stimulate the real estate market and open up new inventory for prospective buyers.
"There are people that are basically stuck in their home that would love to go buy another home, but can't sell," Rascoff said. "This could provide the ability to unstick people from their homes."
Mahaney said that it will help Zillow test how much the real estate market is turning.
"This is an interesting experiment on the company's part," Mahaney said. "They've reached the point of scale with both real estate agents and with consumers. There are data points in the market that suggest this way of buying and selling homes is really starting to gain traction."
The program will start this year in Phoenix and Las Vegas. Zillow didn't say when it will expand into other markets.
I doubt any of the corporate flippers will ever come to the high-priced California coastal markets – with fewer tract homes and high cost, it's too risky.