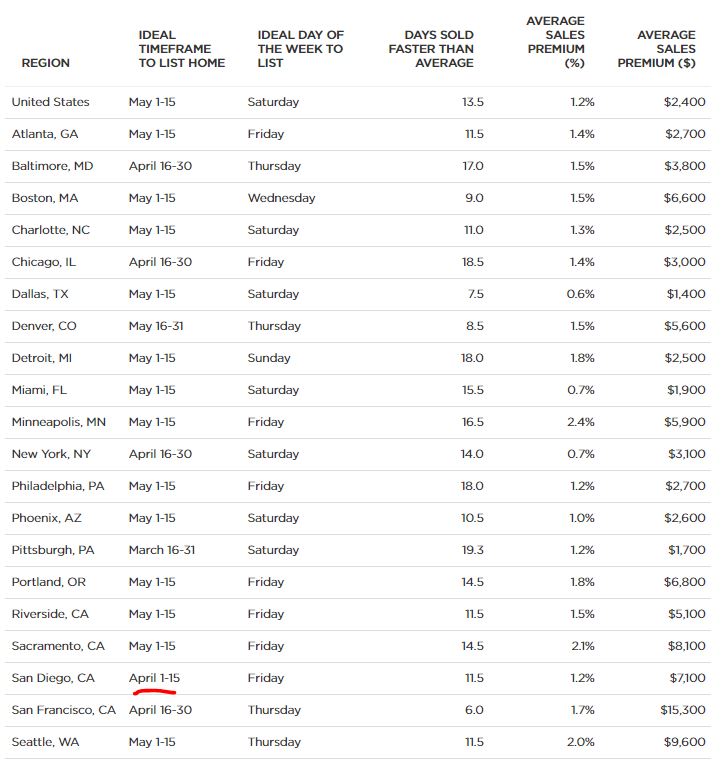 Hat tip to SM for sending in Zillow's latest version on the best dates to put your home on the market. San Diego is the only town in America that gets started this early – let's go!
https://www.zillow.com/research/best-time-to-list-2018-19215/
Not only is now the best time to hit the market, their research shows it is ideal to sell early in the listing period:
According to earlier research, the largest number of home shoppers will see a given listing within its first week on the market, and it's important to capture that early interest as quickly as possible in order to boost the chances of a quicker sale.