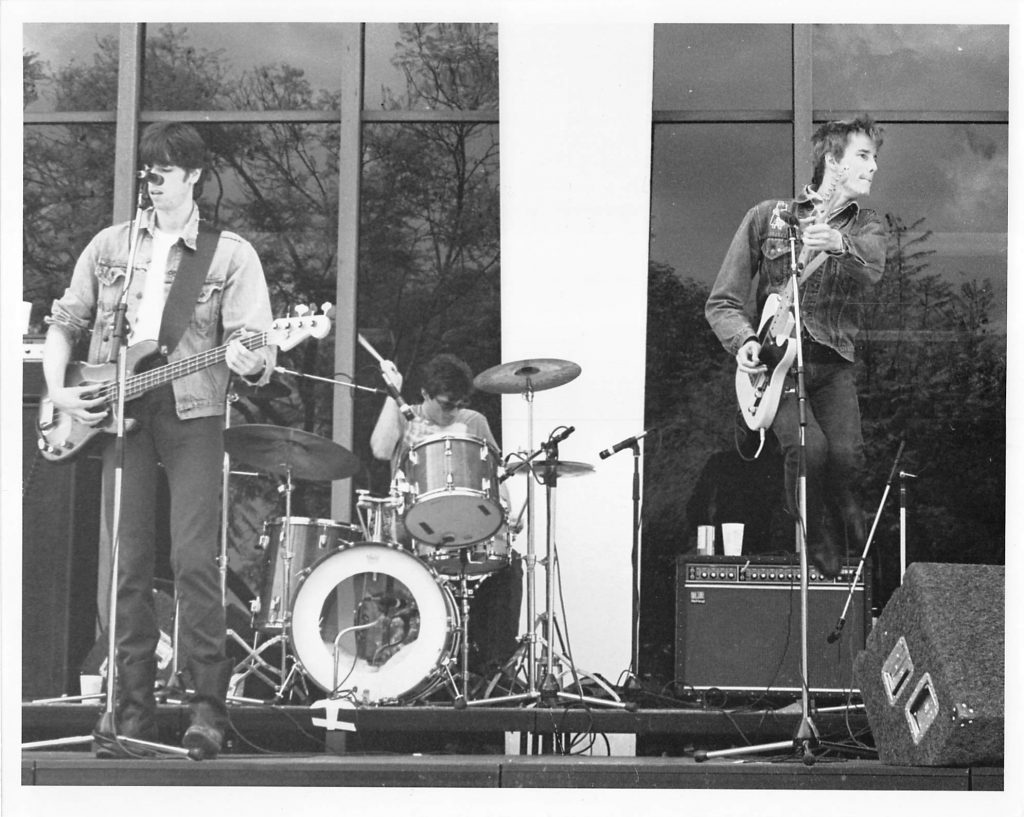 The Dils were probably the most famous band to come out of Carlsbad – Chip and Tony Kinman went to Carlsbad High School! The Dils morfed into Rank and File, who played at CSUF when I was the director in 1983 (photo above).
Was the Dils the first band you guys were in? What's the story with how you formed?

Yeah the Dils was our first band. We got started in 1977 playing in Carlsbad, California. At the time we had musical tastes that not too many people in our high school shared. We liked the New York Dolls and The Ramones and things like that. When we started playing together and writing songs, it all started happening. We started reading magazines, and buying singles by bands. We were reading about the Sex Pistols and realized, "hey this is Punk Rock! That's what this stuff is called!" When we first heard the Sex Pistols, that sounded like the New York Dolls to us — a band we loved. So we realized that there was a kind of outsider movement happening that wasn't like anything else that was happening at the time. And there it was, it had a name, it was Punk Rock.
Chip and his new band is playing at the Casbah on April 21st – he is also appearing at Spin Records in Carlsbad that afternoon: