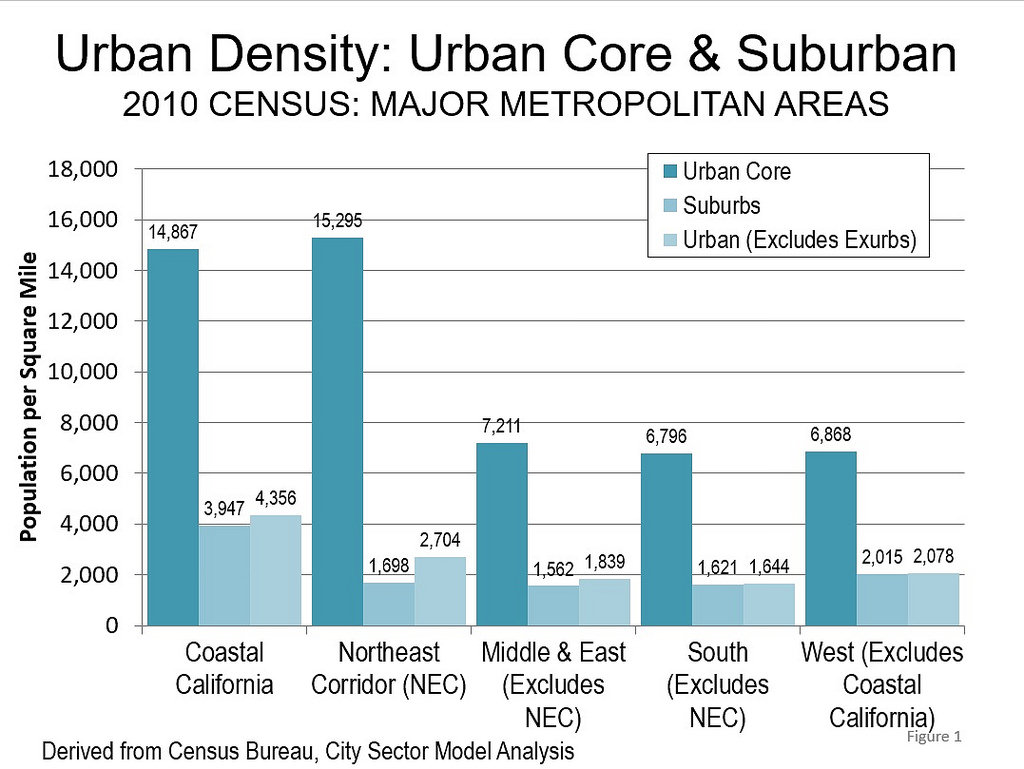 There's an outdated view circulating around that California urban areas are lower density than those of the Northeast Corridor, according to New Geography, but a comparison of Census data shows coastal California suburbs more than double Northeast suburbs in density.
New Geography compared "Coastal California" hubs Los Angeles, San Francisco, San Diego, and San Jose to the Northeast Corridor which runs from Washington, D.C., through Baltimore, Philadelphia, New York, Hartford, Providence, and Boston. The analysis shows urban core population density in coastal California is at least 60% higher than urban Northeast populations while suburban density more than doubles that of Northeast areas.
New Geography's Wendell Cox writes:
Given the already elevated level of density, proposals to cram more people into already settled areas of California could worsen the quality of life. California's high urban densities are accompanied by the worst traffic congestion in the nation and some of the worst in the world. With plans in place and more proposals to increase densities, this can only get worse.
Link to Article