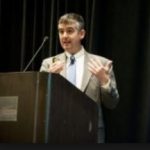 It seems the majority of people are buying for the long-term – adjustable-rate mortgages are only 7% of the total loans made (ten years ago it was 35%).  The chief economist for the MBA remains bullish – from CNBC:
Not enough for-sale signs in front yards are driving residential home prices higher, the chief economist at the Mortgage Bankers Association said Tuesday.
The stubborn lack of gain in average hourly earnings, seen in last week's release of the latest government employment report, has been well documented. Wages in February grew at a less-than-expected 0.1 percent, representing a 2.6 percent advance on an annualized basis.
Adding insult to injury for homebuyers with stagnated earning power, national home prices rose 6.2 percent annually, according to the latest S&P CoreLogic Case-Shiller's most broad survey. Prices nationally are now 6 percent higher than their 2006 peak before the housing crisis.
"The major constraint in the market right now is the lack of supply," Fratantoni said. "The absolute number of units on the market is near an all-time record low."
Fratantoni said homebuilders are trying to increase their pace of construction but "not fast enough."
Mortgage rates around four-year highs are "a bit of a headwind," Fratantoni said. "[But] tempering demand a little bit is not really going to be a problem" in this real estate market.
This insatiable appetite for housing is happening even before the peak of the millennial generation reaches first-time homebuyer age, he said.
"There's just going to be this wave of housing demand hitting the economy over the next four to five years. And we think it's going to bolster steady growth over that time period," Fratantoni said.
Link to Article