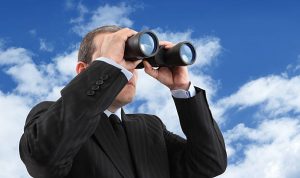 If listing agent would include a video tour, it would help.  Currently there is no official verification done to guarantee that the buyers have seen the property in person, other than the listing agents who insist on accompanying all showings – but the buyers could still be fake.
As real estate markets in densely populated, rapidly gentrifying areas like San Francisco and Los Angeles heat up, a surprising number of Americans are willing to scoop up properties without even seeing them first.
That's according to a new survey from real estate site Redfin, which analyzed responses from more than 1,500 Americans who purchased a home in the previous 12 months. In Los Angeles, 57 percent of respondents reported purchasing a home after making an offer sight unseen. In San Diego, the share was 46 percent, and in San Francisco, it was 44 percent.
Overall, 35 percent of all home-buyers last year made an offer without going on a tour of the property.  Here is the breakdown by city:
Los Angeles: 57 percent
San Diego: 46 percent
San Francisco: 44 percent
Chicago: 38 percent
Austin: 35 percent
Denver: 33 percent
Washington, D.C.: 32 percent
Young people proved far more likely than older ones to make a purchase sight unseen. While 45 percent of millennials reported making an offer on a house they hadn't visited in person, only 28 percent of Gen-Xers and 6 percent of boomers took the risk.
Redfin speculates that a prevalence of foreign investors could account for the nearly 60 percent of purchasers who bought properties blind in L.A. and other California cities.
But while homeowners might score a deal by jumping on a home before visiting, they could also be setting themselves up for disappointment. A report from Trulia found that the No. 1 mistake buyers say they made is choosing a home that turned out to feel like it was the wrong size. Almost half, or 42 percent of those polled by the real estate site, say that they picked a place to live that was either too large (9 percent) or too small (33 percent).
More than a quarter of homeowners (26 percent) also wish they had done more or less remodeling.
Link to Article